Massive debate on how we go to war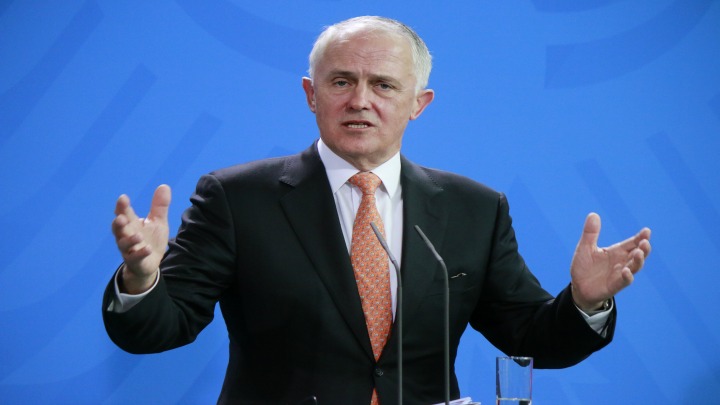 Did you know the decision to send Australian troops to war is made by just a handful of politicians?
Turns out, it's a call made by just the Prime Minister and his 22-member Cabinet.
But that could soon change.
MPs and former military chiefs have spoken out against the current system, calling for any future decisions to go to a parliamentary vote.
Labor MP Mike Kelly, a former Army Veteran, told Lateline he believed it wasn't too late to make changes.
Ad. Article continues below.
"In fact I think some distance now behind us will give us an even better perspective and better opportunity to do that analysis properly," he said.
Similar calls have been made by another former military man, Former Australian Army Officer James Brown.
"It would be good to see more on the public record about how some of these decisions were made," he said.
But any changes to the way our military decisions are made face strong opposition.
At the moment, both Labor and the LNP support keeping things the way they are.
Ad. Article continues below.
Labor Senator Lisa Singh doesn't.
She claims the decision to go war is too important to be left to the Prime Minister alone.
"We're talking about one of the most important policy areas that our country has to face. And yet the decision is made by one person," she said.
"Our parliamentarians are intelligent enough, sophisticated enough to work through a system that would work."
If the decision did come down to a parliamentary vote, would it be so bad?
Ad. Article continues below.
One military strategist argues it would be.
The executive director of the Australian Strategic Policy Institute Peter Jennings believes a vote in parliament would ultimate leave the decision in the hands of the Senate crossbrenchers.
"That means it's going to be Jacqui Lambie, Pauline Hanson and her supporters. It's going to be Nick Xenophon. Are they the people we want to give Australia's war powers to?" he said.
How soon could we see a change?
Ad. Article continues below.
Well, the Greens plan to reintroduce a bill to debate war powers into parliament next week.
Senator Peter Whish-Wilson said the laws in place now "give essentially full control to the prime minister".
"Australia is one of the last Western democracies that can send its citizens to overseas conflicts without any recourse to Parliament," he said.
What do you think? Should we change our laws to make decisions about war go to parliament?