Mary and her gorgeous family show Aussie grit on summer holiday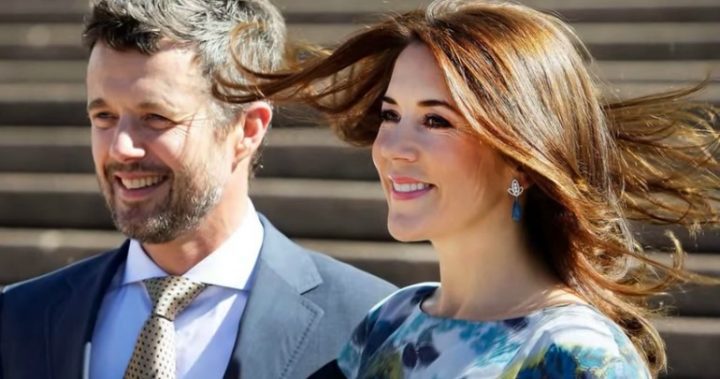 Crown Princess Mary of Denmark may lead an enviable life among Danish royals but she showed off her true blue Aussie roots today during the Ringsted horse ceremony at Grasten Slot. 
The Tasmanian-born and bred princess was all smiles despite the rain and appeared to be having a ball with her four children, Prince Christian of Denmark, Princess Isabella of Denmark, Prince Vincent of Denmark and Princess Josephine of Denmark, and husband, Crown Prince Frederik. 
On their summer holiday, the royal family were also joined by Prince Frederik's mum, Queen Margrethe of Denmark who also appeared to be enjoying herself.
Ad. Article continues below.
The Queen wore an eye-catching bright yellow slicker hat with a matching floral slicker featuring the same bright yellow on the collar and pockets as she and daughter-in-law Mary shared a laugh. 
Despite the wet weather, Mary also looked stylish in a boho-inspired floor length skirt which she cinched at the waist with a brown leather belt. 
Ad. Article continues below.
She wore a simple white T-shirt underneath her knee-length wet weather jacket and occasionally hid under her hood to keep from getting too wet. 
But it was clear the Aussie mum wasn't afraid of a little rain as she laughed and played with her children. 
In a very un-princess-like move, Mary came out from under her jacket's hood to reveal her damp shoulder length locks which were slightly curly from the humidity.  
Ad. Article continues below.
Isn't Mary's family adorable?