Martha Stewart makes cheeky admission on Ellen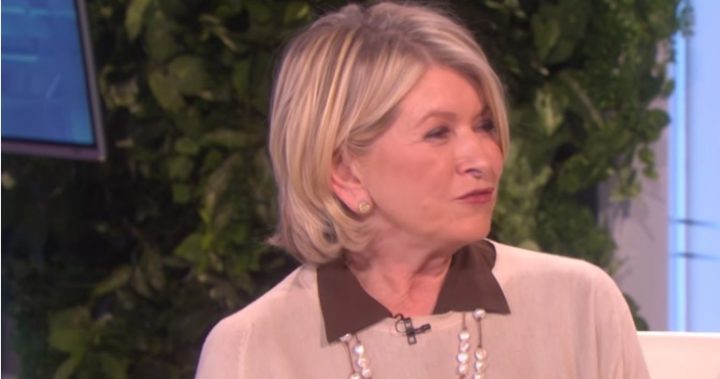 Martha Stewart has proven you can never be too old to be a little cheeky.
The American cooking and home guru has appeared on the Ellen De Generes Show alongside rapper Snoop Dogg and actress Anna Kendrick.
But it's what she admitted to during a cheeky game of Never Have I Ever that has everyone talking.
If you've never heard of Never Have I Ever, basically someone asks a question and you have to reveal whether or not you've done it.
So when Ellen asked her three guests if they had ever "sexted", everyone was shocked when Stewart admitted she had.
Ad. Article continues below.
A shocked De Generes asked "Wow, Martha, you've sexted? Do you know what that is?"
Stewart's witty response had the audience in hysterics.
"I have used technology for a lot longer than you have Ellen," she said.
When De Generes asked if she'd sexted with someone "current" or in the past, Stewart had the perfect response.
Ad. Article continues below.
She looked at her paddle and said "It doesn't say none of your business here, does it?"
That's not all she admitted to!
As the game went on, De Generes asked if her guests had ever been to a nudist beach.
Stewart admitted she had, shocking everyone again!
"With the same person you sexted?" De Generes asked.
Ad. Article continues below.
In another twist, it turns out Stewart and Snoop Dogg are good friends – sharing some of their favourite recipes during a cooking segment on the show.
What do you think of Martha's cheeky admission? Are you guilty of sexting or visiting a nudist beach?