Mariah Carey slams James Packer as settlement talks break down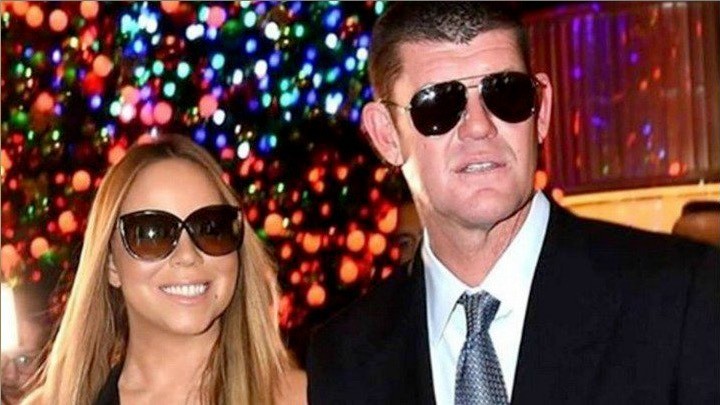 How quickly things have turned sour in the bust up between Mariah Carey and James Packer.
The couple split in October amid rumours the pop princess had some excessive spending habits.
Now though, it appears the settlement talks between the pair have broken down and the mother-of-two has supposedly accused the billionaire of being 'an opportunist' who used 'her celebrity status to secure more business deals'.
Carey, 46, and Packer, 48, enjoyed an extravagant and somewhat hasty romance before things came to a dramatic end last month. However, it appears they were engaged in negotiations for a financial settlement for Carey, who TMZ reports is requesting $50 million because she had to 'uproot her life and move to Los Angeles' for Packer.
Ad. Article continues below.
It's reported Packer doesn't think he should have to pay Carey anything as they were not married.
However, Carey is said to have been left 'blindsided' when he called off their engagement.
"The split has been devastating for Mariah. She loved James and was planning to marry him," one source says.
Carey, who has five-year-old twins with her former husband Nick Cannon, is determined to get more than just the 35-carat engagement ring Packer presented her with in January, but whether she'll get that $50 million remains to be seen.
What do you think of Mariah Carey's claims about James Packer? Do you think the singer is deserving of compensation now that the relationship is over? Have you ever been involved in a relationship breakdown? Was is amicable?