Mariah Carey cries and storms off the stage during latest performance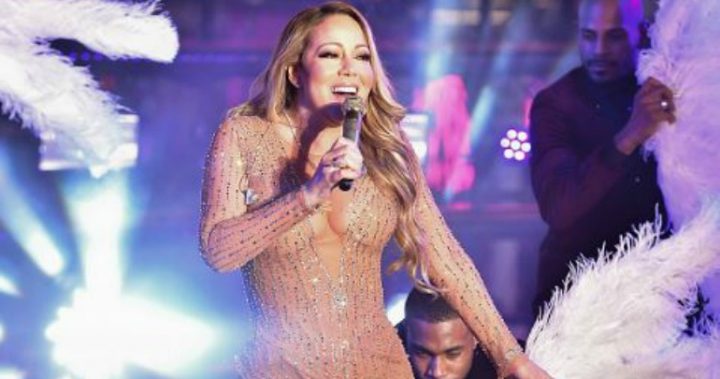 Life has been pretty tough for Mariah Carey since she split from Australian billionaire businessman James Packer. The 46-year-old popstar was involved in the Time Square performances on New Year's Eve, but things just didn't go to plan and she stormed off stage.
Carey was due to sing two songs — 'Emotions' and 'We Belong Together' — before the ball dropped at midnight, but a technical issue left her out of sync with her lip-syncing track.
It was a bit of a disaster for the singer and when it was obvious she couldn't get a grip with what was going on she just stopped trying completely, putting her hands on her hips and letting the vocal track do the work for her.
Even Milli Vanilli is embarrassed by Mariah Carey's debacle. pic.twitter.com/8179cHu7jA

— Jimmy Traina (@JimmyTraina) January 1, 2017
Ad. Article continues below.
Dressed in a figure-hugging skin-coloured bodysuit, Carey was obviously miffed about the trainwreck that was her performance and was quick to let her frustrations be known.
"I'm trying to be a good sport here," Carey told the crowd as she paced along the stage in frustration.
Her back-up dancers certainly were good sports, opting to carry on with the performance despite being obviously confused when Carey said, "It is what it is. It just don't get any better" and stormed off the stage.
The star took to social media claiming that her performance had been sabotaged and later tried to brush off the performance saying "S**t happens".
Ad. Article continues below.
"I wanted a holiday too, can't I just have one," Carey said.
What do you think of Mariah Carey's behaviour on New Year's Eve? Has there ever been a time when you've just 'thrown your hands up' in defeat?