Man sues date for texting during movie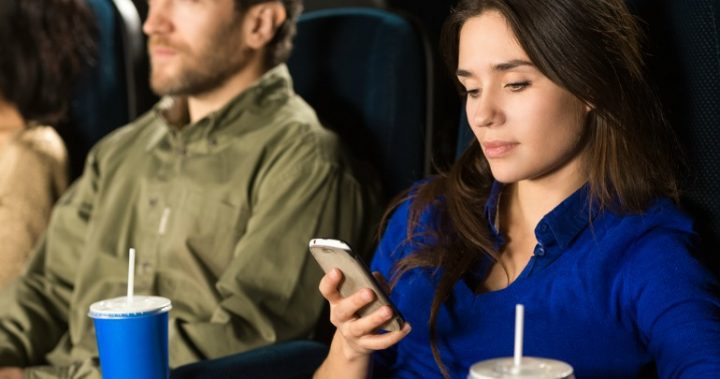 The rules of dating etiquette have become somewhat complicated in recent times, what with the introduction of mobile technology, online dating, and casual hookup culture. 
One US man has taken it a step further however, to the extent of suing his date for the cost of his movie ticket after she spent the movie texting on her mobile phone!
The woman, who clearly missed the part during the previews at the beginning of the movie that tells the audience in a not-so-subtle way to turn off or silence their mobile phones clearly offended her date by her lack of interest in 'Guardians of the Galaxy. Vol. 2.'
Austin man Brandon Vezmar, 37, told local media that it was the "first date from hell" and is asking his date for $17.31, which was the price of his ticket. He said that the woman, whom he met on a dating app started texting about 15 minutes into the film. 
In the lawsuit, Vezmar said that the woman "activated her phone at least 10-20 times in 15 minutes to read and send text messages."
Ad. Article continues below.
After suggesting she leave the theatre, Vezmar said that the woman left and didn't return, leaving him stranded because she had driven them there. 
The woman issued a statement to local radio station KVUE giving her version of the date-gone-wrong. 
"I did have a very brief date with Brandon that I chose to end prematurely. His behaviour made me extremely uncomfortable, and I felt I needed to remove myself from the situation for my own safety. He has escalated the situation far past what any mentally healthy person would. I feel sorry that I hurt his feelings badly enough that he felt he needed to commit so much time and effort into seeking revenge. I hope one day he can move past this and find peace in his life."
It certainly sounds like a bit of an overreaction on his behalf. 
What are your thoughts on the etiquette in this situation?