Malcolm Turnbull's view that could change Australian politics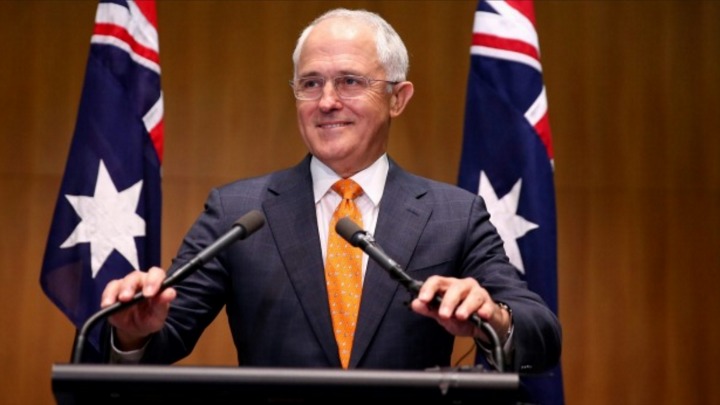 Labor senator Sam Dastyari's foreign donation scandal has opened up a Pandora's Box on the issue of foreign political donations.
But could that all be about to change?
Prime Minister Malcolm Turnbull has told reporters where he stands on the issue.
"Ideally, donations to political parties should be limited to people who are on the electoral roll – voters," he said.
"I would like, if we can manage it, financial participation in the election process to be limited to those people who can vote and that's where we should get to."
Ad. Article continues below.
Limiting donations to people on the electoral roll would block foreign donations and donations from corporations and trade unions, according to the PM.
So what's stopping any action against foreign political donations?
Well, Mr Turnbull says it's complex because of implied freedom of political communication.
"We do have big legal issues and some constitutional issues," he said.
But that's not all he could be open to changing.
Ad. Article continues below.
The PM has highlighted possible changes to the way elections work, particularly surrounding the involvement of activist groups such as trade unions and GetUp.
"If you pass a law that affects donations to political parties that does not address the full range of financial involvement in the political contest, then you may actually be achieving very little indeed," he said.
You might wondering, could Malcolm Turnbull actually be able to make any changes?
It turns out, he might be able to after all.
LNP senator Cory Bernardi, who has challenged the PM on many issues, also supports a ban on foreign, corporate and trade union donations.
Ad. Article continues below.
"Donations should only be made to political parties by those that are registered on the Australian electoral roll, they should be capped to a finite amount and they should only be made by individuals," he said on ABC's AM earlier this week.
"It's wrong for substantial amounts of money from foreign entities in non-democratic governments to flow into [the] Australian body politic."
Labor and the Greens also reportedly back banning foreign donations, although they're reportedly unlikely to support any moves to ban donations from trade unions.
What do you think? Should political donations be limited to voters only?