Malcolm Turnbull to table same-sex marriage plebiscite bill with or without Labor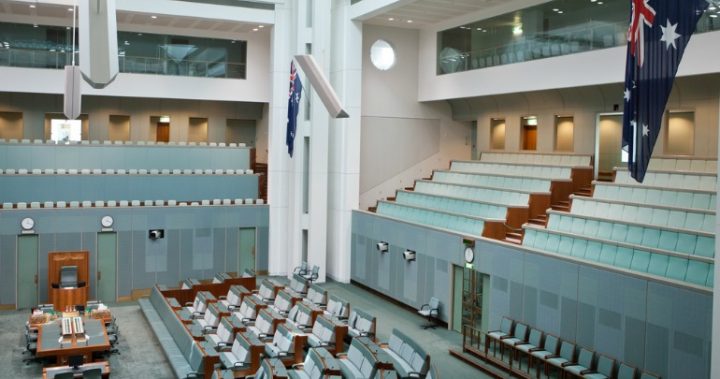 Despite the lack of support from Labor, Federal Cabinet has signed off on plans to hold the same-sex marriage plebiscite on February 11 next year, and to allocate public funding for both the "yes" and "no" campaigns.
The Cabinet has agreed to allocate $7.5 million in public funding to each campaign, totalling $15 million.
The proposal will be put to Coalition MPs and is expected to increase pressure on Labor to declare its position which have strongly hinted on blocking the vote.
Without Labor's support the legislation is not expected to clear the Upper House.
Ministers have also agreed that the question to be put to voters will be: "Should the law be changed to allow same-sex couples to marry?"
Ad. Article continues below.
Liberal-National MP — and gay marriage advocate — Warren Entsch has warned the plebiscite "won't get up" if taxpayers' money is used to fund the "for" and "against" cases.
But conservatives Andrew Hastie and Cory Bernardi have joined calls from Eric Abetz and Kevin Andrews for public funding to be made available.
Mr Hastie told the ABC if the Government was going to put a vote to the Australian people, it needed to make sure they were informed of both sides of the argument.
Prime Minister Malcolm Turnbull hinted yesterday the two campaigns would receive public funds but tried to sooth tensions by guaranteeing the plebiscite would be "utterly fair".
"Any funding provided to the 'yes' or 'no' case will be scrupulously equal and fair as it always has been," he told Parliament yesterday.
Ad. Article continues below.
The fate of the plebiscite ultimately rests in Labor's hands, and yesterday Opposition Leader Bill Shorten appeared to strengthen his argument against the vote.
Introducing a private members bill into Parliament to legalise same-sex marriage, Mr Shorten warned the "no" campaign could drive young people to suicide.
"A 'no' campaign would be an emotional torment for gay teenagers and if one child commits suicide over the plebiscite, then that is one too many," he told Parliament.
Opposition Leader Bill Shorten has said he has "grave concerns" about the plebiscite and it could be some time before the final Labor position is known.
Once the bill has been put forward, Mr Shorten intends to take it to his caucus room. He said that was likely to happen at the next regular meeting in three weeks, reports ABC.
Ad. Article continues below.
The Prime Minister and Attorney-General George Brandis have both appealed to Labor to back the plebiscite bill.
"The only person that stands in the way of Australians having a vote on the issue, on February 11, is Bill Shorten," Mr Turnbull said.
Senator Brandis urged Mr Shorten to "get out of the way" and while he conceded the vote would not be binding, he expressed confidence a "yes" vote would be respected by the Parliament.
"There is no doubt, no doubt whatsoever that if the Australian people choose to vote yes, the Parliament — both sides of Parliament — will respect their wishes," he said.
What do you think of this?