Malcolm Turnbull vows he'll quit if he loses next election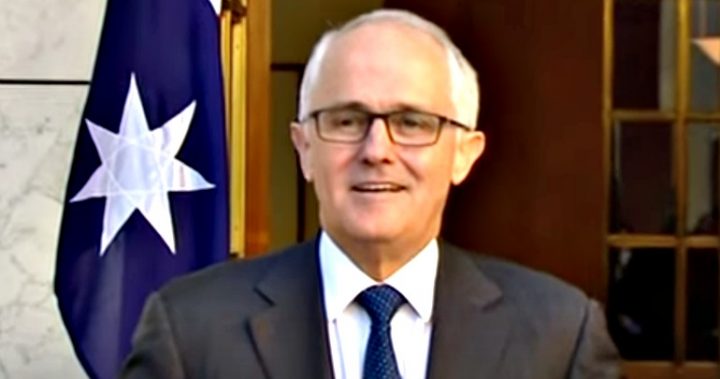 Marking the anniversary of last year's election Prime Minister Malcolm Turnbull said it's the top job or nothing for him.
While assuring he is not planning on retiring, the 62-year-old said he would walk away if he lost, admitting he sympathises with Tony Abbott after ousting him as leader.
"It is a big wrench going from being leader to not, I understand that," Malcolm Turnbull said, reported by Newscorp.
"When I cease to be prime minister, I will cease to be a member of parliament. I am not giving anyone else advice but I just think that's what I would do," he said,
While reminiscing over the past year, and perhaps a way to ensure he does get the next vote, he posted a video on Twitter showing all the things he's done since being elected, including tax cuts and visa reforms. 
Ad. Article continues below.
It has been a year since the election. Here are just some of things we have been doing to create more opportunities for you and your family pic.twitter.com/pRvOqQiKax

— Malcolm Turnbull (@TurnbullMalcolm) July 1, 2017
"My government has achieved real results, strong outcomes, not just headlines and press statements but new laws, stronger policies, providing opportunity and security for all Australians."
In recent times it's been a heated time for Turnbull, not the least having a tit-for-tat with Tony Abbott. 
Despite that he's described himself as a 'happy Prime Minister'.
Are you surprised by his comments?