Malcolm Turnbull unleashes on air, refuses suggestions on superannuation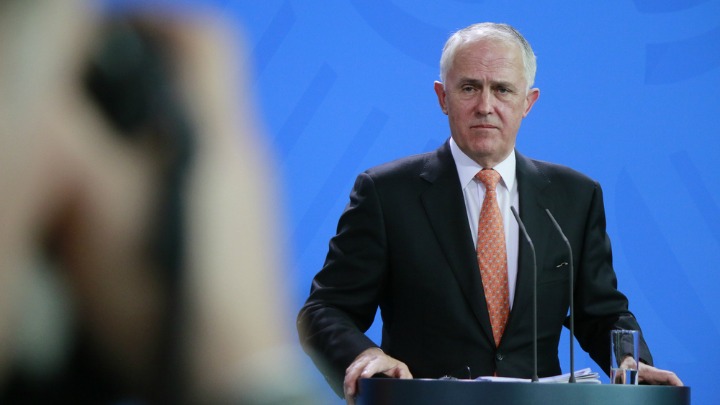 Prime Minister Malcolm Turnbull and broadcaster Alan Jones have clashed on air during a fiery interview on 2GB radio.
When asked about his planned changes to Australia's superannuation system, including a $500,000 lifetime cap on non-concessional contributions, Mr Turnbull refused to entertain suggestions by broadcaster Mr Jones.
He only said once the changes announced in the budget were introduced, the Government would "be leaving (superannuation) alone".
The pair also argued over the issue of the Racial Discrimination Act where despite growing pressure including from inside his own party, the PM rules out changes.
He said the Government had other more pressing priorities, while acknowledging there had been "strong arguments over a long period of time" to remove the words insult and offend.
Ad. Article continues below.
The interview also discussed the wildly fluctuating petrol prices and this time, Mr Turnbull said he reach out to the Australian Competition and Consumer Commission.
"I'll make it my business in the course of today to get in touch with Rod Simms myself."
However, opposition Leader Bill Shorten was very skeptical about the PM's abilities.
He said he did not expect Mr Turnbull's call to the ACCC would amount to much, "He came out and asked for the banks to pass on the Reserve Bank interest rate cuts and they ignored him," he said as quoted in News.com.au.
"So I don't really expect the oil companies to change their practices.
"When Malcolm Turnbull says he will make a phone call, my advice is if you find a low price petrol station fill up today.
"I do concede it's a vexed issue, I do think a lot of the media reporting has actually probably been as good as anything else to identify and put pressure on oil companies to stop profiteering."
Ad. Article continues below.
"This is a Government of first-class whingers and bunglers and they have to stop being unhappy since the election and get on and do their day job.
"They won the election. They now need to start acting like a Government, not a bunch of sort of movie critics."
Members of the public say that it sounds like there is not much faith and that the PM does not appear to be taking in suggestions.
What do you think?