Malcolm Turnbull tries to help, cops abuse instead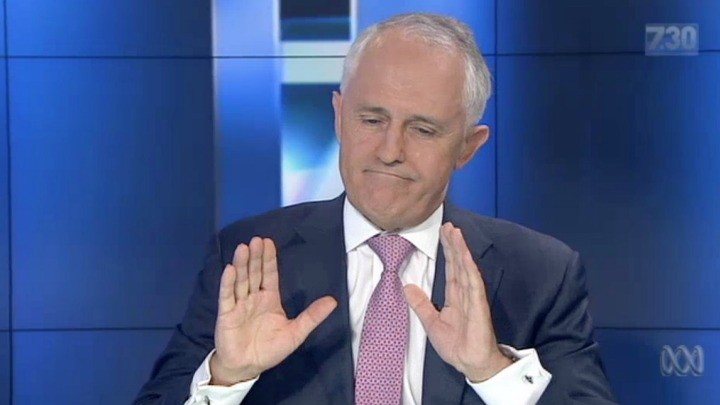 Most people would be able to walk past a homeless person and give without judgment.
For Prime Minister Malcolm Turnbull, that isn't the case.
A picture showing the Prime Minister giving a homeless man money has divided the internet, with some accusing him of using the homeless man as a photo opportunity.
The photo was taken by an AAP photographer as Malcolm Turnbull arrived to speak at an economic development luncheon in Melbourne yesterday.
Ad. Article continues below.
So why is everyone so upset about the photo?
In the photo Malcolm Turnbull is pictured giving the man $5.
But it's the cash in his other hand that he's being criticised about.
The photo was brought to the attention of social media by The Guardian columnist Van Badham, who posted it on Facebook with the caption "Check Malcolm's right hand, then check his left hand – and you'll know why this photo doesn't even need a caption."
Ad. Article continues below.
One comment on the post described the PM as "stingey"
"He could single handedly get that guy off of the streets but nooooo, here's 5 measly dollars!," the poster wrote.
Another wrote "Wow only $5. How could he spare it with all his money."
But not everyone is critical of Malcolm Turnbull's action.
Ad. Article continues below.
Some have praised him on social media.
"He's giving money to someone I don't understand what you're complaining about , the homeless person isn't entitled to anything," one comment on the Facebook post read.
Another argued that most people would walk past the homeless man and not give him a cent.
"It's not about how much it's about the thought to begin with," she wrote.
Was Malcolm Turnbull being generous? Have you ever given money to a homeless person on the street?