Malcolm Turnbull touts welfare card trial a success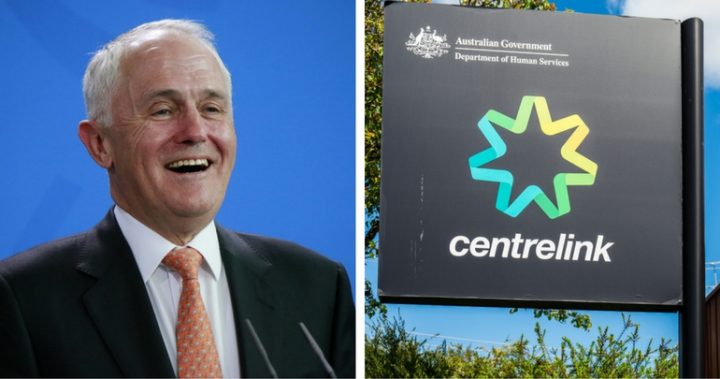 In just six months since they were first trialled in remote communities, cashless welfare cards have shown encouraging results according to a new report from the federal government, with alcohol-related admissions to hospital down and poker machine revenue dropping.
The report, to be released by Mr Turnbull today, will show a 15 per cent reduction in poker machine revenue in the Ceduna pub, with a similar reduction experienced in the other trial site in Wyndham in Western Australia's East Kimberly region.
The number of people apprehended for public intoxication in Ceduna between March, when the trial started, and August was half that of the corresponding period last year. However most of the reduction came at the start of the trial, with most recent monthly numbers back to where they were late last year before the trial came in.
Hospital admissions for alcohol-related injuries have remained steady during the trial period except for a one-off drop in May.
The number of people being admitted to the local hospital's sobering-up unit has increased during the trial period.
Ad. Article continues below.
The cashless debit card, which is also known as the Healthy Welfare card, functions as a Visa card with up to 80 per cent of a welfare payment paid on to it. Unlike the Basics card, used primarily in the Northern Territory, shops do not have to "opt in" to accept the cashless welfare card, but restrictions on it do not allow it to be used to buy alcohol.
The cards have continued to attract criticism in the Ceduna region, where Mr Turnbull is on a two-day visit.
"These communities have suffered considerably from the effects of alcohol abuse," he said in a statement. "We hope that the trial will continue to make a positive difference." The 12 month trial is expected to run its course. 
"Communities around the country will be looking at the success, or the experience – let's not jump ahead of ourselves – and they will be making judgments about whether it may suit their circumstances," he said. "We have got to weight that [the experience] as we seek to ensure our welfare system provides the support it is designed to do … and encourages people to have healthier lifestyles."
Leaders in both communities, who led the trial's design, are still supportive of the program. Local Ceduna mayor Allan Suter, said the card "wasn't perfect" but it was changing his local community for the better as violence, public drunkenness and arrests had all fallen. "It is the quietest the town has been," he said in the progress report.
Ad. Article continues below.
However, the card has been met by protesters, but according to Mr Turnbull, "they are very much in the minority…and the benefit to the community from the trial was so considerable that I can understand why they would be outweighed by the supporters."
One protester, Susan Thistelton, said the card was "against human rights" because of the severe restrictions it placed on welfare recipients' access to cash. However, she said the card needed to be redesigned, not dumped.
Another Ceduna resident David Pav, who was initially given a card but later had it removed, said he had experienced several teething problems. "You go to the shop, you put your card in and it doesn't work, it's soul destroying," he said.
"People don't like it and it can't be used in all the spaces it's supposed to be used. You can't go onto eBay and all that, and it's heavily reliant on mobile technology when a lot of people don't have mobile phones or use phone banking."
Human Services Minister Alan Tudge rejected local criticisms.
Ad. Article continues below.
"It seems that most of the objections are ideological rather than practical," he said. "If you're a responsible individual, and if you're not a big gambler, drinker or drug taker, the only impact on you is that instead of reaching into your pocket for cash, you'll reach into your pocket, grab your card, swipe it and off you go."
Mr Turnbull and Human Services Minister Alan Tudge were cautiously optimistic about a further roll-out.
The report, produced by Human Services, contained promising signs but Mr Tudge said "no decision has been made yet" on the roll-out of the card.
What do you think about this cashless welfare card? Do you think it needs to have a national trial as well?