Malcolm Turnbull tells rest of the world to act more like Australia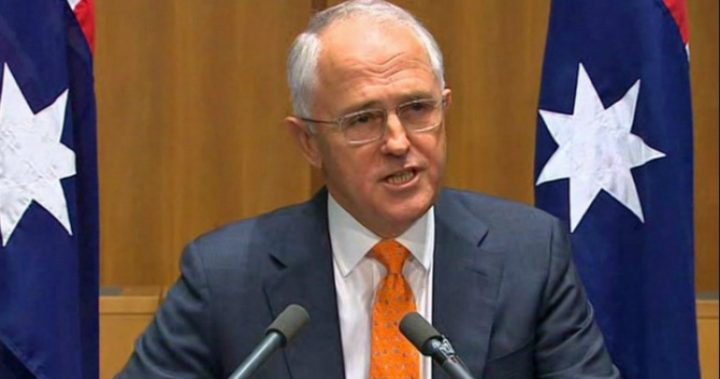 It's the topic that divides many across the country, but Malcolm Turnbull has put his foot down in New York saying the rest of the world needs to be more like us if they're going to combat the refugee crisis.
Australia is facing harsh criticism from many for our tough border and immigration laws, but the PM has said it's the only way forward.
Mr Turnbull is in New York for the United Nations Summit of refugee and migration and will give a speech later today calling on nations around the world to look to Australia has a shining example of how to deal with refugees.
"Addressing irregular migration, through secure borders, has been essential in creating confidence that the government can manage migration in a way that mitigates risks and focuses humanitarian assistance on those who need it the most," he said earlier today.
"This has had a direct impact on our ability to provide generous and effective support to refugees. Without this confidence, we would not have been able to increase our intake of refugees – the world's third-largest permanent resettlement program – by more than 35 per cent.
Ad. Article continues below.
"And we would not have been able to commit to welcoming 12,000 additional Syrian and Iraqi refugees, on top of this."
While many think we already take in enough refugees, others say Australia is not doing enough.
The government has also faced international condemnation for the detention of asylum seekers on Nauru and Manus Island.
But Mr Turnbull told a crowd in New York that Australia is "one of the most successful multicultural societies in the world."
"Diversity is an investment against marginalisation and extremism. It helps our community unite against extremism, rather than be divided by it."
"Australians are not defined by religion or race; we are defined by a common commitment to shared political values, democracy, freedom and the rule of law, underpinned by mutual respect.
Do you think Australia is doing enough to help refugees? Or are our immigration laws unfair and inhuman?