Malcolm Turnbull says this is "un-Australian", do you agree?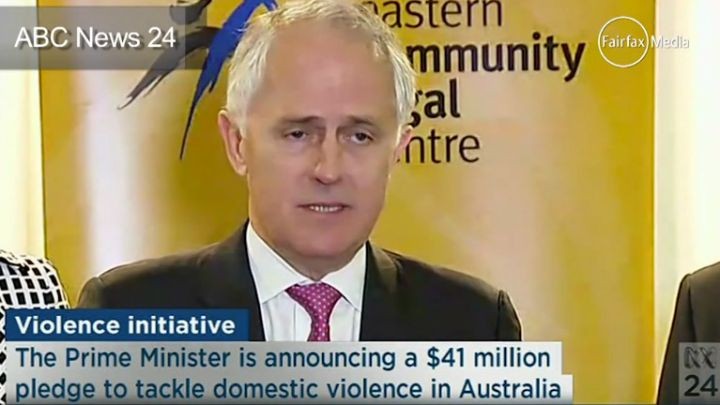 In his first major policy announcement Australia's new Prime Minister has lashed out at an attitude that he says is fundamentally "un-Australian".
Malcolm Turnbull this morning stood alongside Australian of the Year Rosie Batty and the new Minister for Women, Michaelia Cash as they launched a $100 million program to combat violence against women.
He vowed to change the national culture so that disrespecting women becomes unacceptable.
"We as leaders, as a government must makes it – and we will make it – a clear national objective of our to ensure that Australia is more respecting of women.
"Disrespecting women is unacceptable. It is unacceptable at every level – at home, at the workplace, wherever."
Ad. Article continues below.
The Prime Minster has already demonstrated he is willing to hold women in greater esteem by appointing five to his cabinet and appointing a Minister for Women.
He called on parents to ensure their sons respected their sisters and mothers as a starting point for the great "cultural shift" that is required.
"The vast majority of men do respect women, but many do not. We have to make it as though it was un-Australian to disrespect women – we must become a country that is known for being proud of its women, and respecting women".
The Prime Minister believes this is the key to overcoming Australia's domestic violence issue.
"Let me say this to you: disrespecting women does not always result in violence against women. But all violence against women begins with disrespecting women," Mr Turnbull said.
Ad. Article continues below.
The Minister for Women added, "I believe this sends a very clear message to the Australian people that this government places respect for women, gender equality and domestic violence absolutely at the forefront of its agenda".
Among the raft of measures announced today are dedicated training for police and nurses, free mobile phones for vulnerable women and an expansion of the safer schools program that educates children on domestic violence.
Do you think women are disrespected in this country? What do you think of Malcolm Turnbull's position on this issue? Will it change anything?