Malcolm Turnbull rejected Kevin Rudd's UN nomination because he didn't have "interpersonal skills"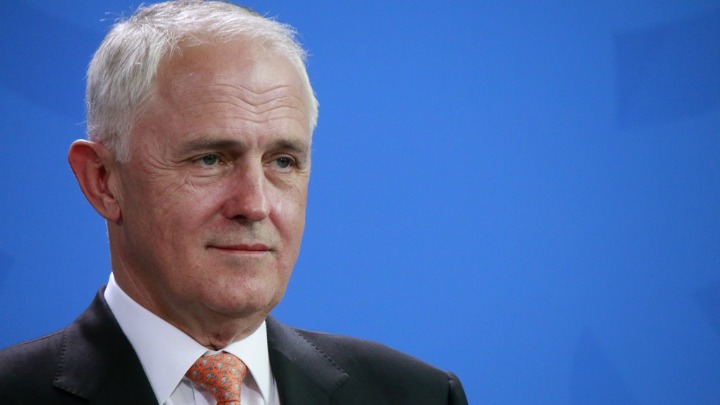 Prime Minister Malcolm Turnbull has confirmed that he told Kevin Rudd he didn't have the "interpersonal skills" or the "temperament" to lead the United Nations when he rejected the former prime minister's request for nomination, reports SMH.
Mr Rudd is absolutely furious and besides of accusing Mr Turnbull of betraying his trust, he also said Mr Turnbull had damaged his own global reputation and caused a "monstrous intrusion" of domestic politics into process.
"What I don't respect is, having pursued this campaign for United Nations secretary-general for such a long period of time in absolute good faith, to then see that good faith dishonoured and trust broken," Mr Rudd told The Australian.
Mr Rudd claimed he only continued to campaign to be the next secretary-general based on assurances and underlying assumptions of support from both the Prime Minister and Foreign Affairs Minister Julie Bishop.
However, Mr Turnbull has again insisted that he told his predecessor that it was a decision for cabinet and warned him in May that the chances of his nomination going ahead were not good.
Ad. Article continues below.
"We all know the reason why the government didn't nominate him," he told 3AW's Neil Mitchell, implicitly referring to Mr Rudd's mixed reputation.
"[Mr Rudd] has said in the paper today that I told him that he has poor interpersonal skills and the reason. What he said is that I said to him that the reason he was unsuitable for the job was his interpersonal skills and temperament, well I wouldn't dispute that."
Mr Rudd contends that the Prime Minister's actions "will reflect poorly on him".
"I'm no perfect candidate. I've got skills, I've got background, I've got experience. So do a lot of other candidates," he said.
"But what the international community finds difficult to understand is when you have such a monstrous intrusion of domestic politics so as to prevent one of your own from actually competing on the international stage."
Ad. Article continues below.
Mr Rudd said that, based on a promise from Ms Bishop that the cabinet would consider his nomination post-election, he continued his globetrotting campaign.
"If at any stage Foreign Minister Bishop had reached a judgment that the candidature was no longer capable of being supported in Australia, I know her well enough to know she would simply have told me in black and white."
Do you feel for Kevin Rudd?