Malcolm Turnbull really wants you to know he's just like you and I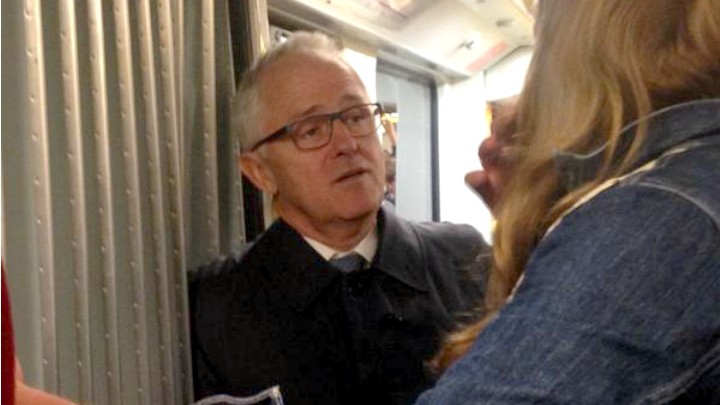 Our new PM is going to extraordinary lengths to let us know that he is just a regular guy who does regular things.
Before he became our Prime Minister just over three weeks ago, he was doing it then as well! He was clearly trying to make an impression on the general public, and that he did.
Mr Turnbull has once again put up a social media post about his travels on public transport, yesterday lamenting on how dead it was on his local tram due to the Victorian public holiday:
But is it all for show? Or does the PM really just like going on public transport and telling us all about it? One commenter said that it would look like less of stunt if he didn't take a photo and instead was photographed quietly sitting there. Would you agree?
Ad. Article continues below.
A quick glance through his social media accounts shows multiple occasions where he has let everyone know he is on the tram and loving it.
Take a look and tell us, is he a poser? Or is he genuinely connecting with the community and it's good to see a PM doing so? 
Ad. Article continues below.