Malcolm Turnbull is finally ready to hear your concerns about banks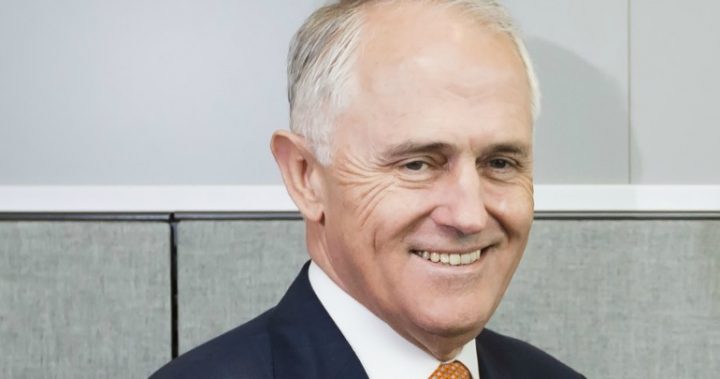 Earlier this week, the parliamentary hearing with the heads of the big four banks raised the idea of a banking tribunal being established. While LAbor has been pushing for a more stricter royal commission, Prime Minister Malcolm Turnbull has confirmed the Government will be establishing the tribunal, suggesting it could resolve customer complaints more quickly than a royal commission.
Read more: Banking Inquiry kicks off with a strange turn
A number of Coalition MPs have pushed the idea as a low cost way for banking victims to seek justice.
Speaking on 5AA radio this morning, Mr Turnbull said the Government was working towards establishing a tribunal to deal with consumer claims.
He said a number of banks had voiced support for a tribunal.
Ad. Article continues below.
"We will get a low cost, speedy tribunal to deal with these types of consumer complaints, customer complaints against banks," he said.
Mr Turnbull said that the government would introduce a bank tribunal after a review that University of Melbourne law professor Ian Ramsay is undertaking of banking, insurance and superannuation complaint mechanisms. "We're working towards one tribunal that deals with consumer claims in a cost-effective and speedy way, to get these matters resolved," he said.
"We'll obviously wait for advice from Professor Ramsay's expert group as to how it should be set up, but we will get a low-cost, speedy tribunal to deal with these types of consumer complaints, customer complaints against banks."
"This will be real action."
Mr Turnbull said he understood how "these institutions work" and had made deliberate moves to address cultural change.
Ad. Article continues below.
During yesterday's banking hearings, Westpac's CEO Brian Hartzer said he had discussed possible plans for a tribunal with the Treasurer Scott Morrison as early as April this year. When asked about the need for a tribunal in the industry, Mr Hartzer said he did not have a strong view either way. He said he was concerned about making things too prescriptive, but could see the importance of looking into the issue to ensure customers were not falling through the cracks.
"If the answer is a tribunal, so be it, but we would simply say, 'let's just not add another layer'," Mr Hartzer said. "By all means, let's simplify it [the appeal process] and make it clear so that customers know where to go."
At a parliamentary committee hearing into the big four banks on Tuesday, Commonwealth Bank chief executive Ian Narev said the bank was "very open" to discussions about the tribunal. "We're for any work that can be done that allows customers to be heard," he said.
On Wednesday at another hearing the ANZ chief executive, Shayne Elliott, said it was "a good idea, we have no issue with a bank tribunal".
The NAB chief executive, Andrew Thorburn, said the bank was prepared to work with the government "to make sure the highest standards are in place so that it's easy for customers, when they have issues and grievances, for those to be dealt with".
On Friday Labor's financial services spokeswoman, Katy Gallagher, said the opposition was prepared to consider the tribunal, despite labelling it a "stitch-up" to avoid a royal commission on Tuesday.
Do you think that the tribunal is a good way to deal with consumer complaints or do you think this is just a way for the Government to avoid answering real questions?