Malcolm Turnbull is copping flack for agreeing to speak at a dinner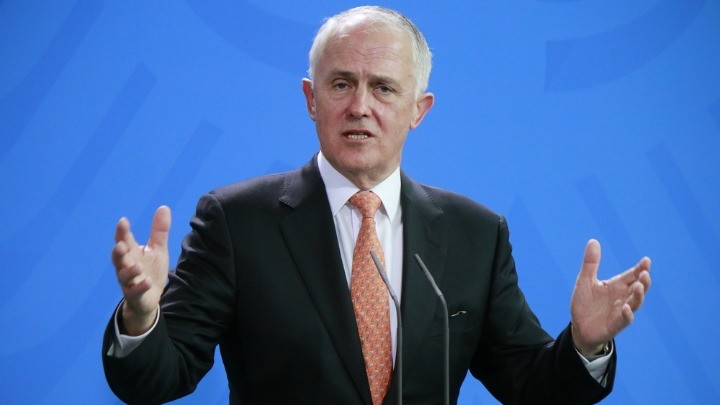 If you're a monarchist, then you'll probably be a bit frustrated at Malcolm Turnbull right now.
We all know the Prime Minister was a supporter of the republican movement back in the 90s, and now he's being accused of aligning himself with the issue again.
Turnbull has agreed to speak at an Australian Republican Movement dinner on Saturday night – and the monarchists aren't happy.
According to the ABC, they're described the move as "provocative".
The chair of the Australian Monarchist League Phillip Benwell described Turnbull's move to attend the dinner as "thumbing his nose in the eyes" of the "majority of Liberals who support a monarchy".
Ad. Article continues below.
He said it's a sign the Prime Minister was "actively supporting" a republic.
"This is something that we've been fearing because he's obviously looking for issues that will establish his credibility and the republic is obviously one of them and we would caution him on proceeding along that pathway," he said.
You could be forgiven for feeling like it's the late-90s again now this republican talk has been scratched open again.
The Australian Republican Movement is headed by Peter Fitzsimmons, the husband of Today show host Lisa Wilkinson.
Fitzsimmons told the ABC he was "absolutely thrilled" about having the Prime Minister at the event.
Ad. Article continues below.
"It is an occasion to honour those who've got us to this point and the Prime Minister is, of course, at the forefront of our founding fathers and mothers," he said.
So, what do you think about this? Should the Prime Minister speak at the event? or does it send a bad message?