Malcolm Turnbull has a message for the Australian people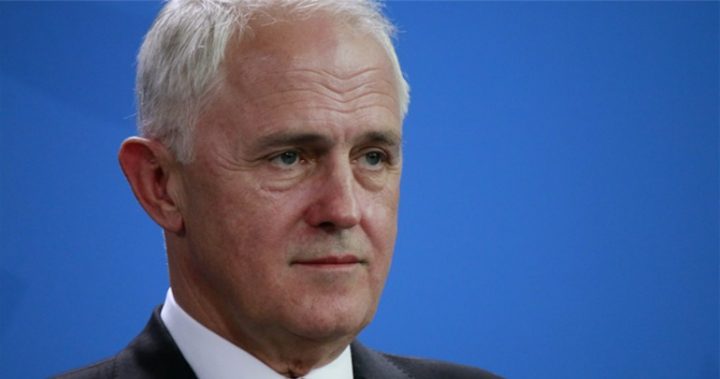 Malcolm Turnbull knows you're fed up with politicians and frankly so is he, at least that's what he's written in an opinion piece for the Herald Sun today.
The prime minister penned the article to mark the one year anniversary of his election and called out his colleagues for taking the focus off the Australian people and fighting over who could get the best sound bite on television.
"[Australians] are sick of politics, and sick of personalities," he wrote.
"Frankly, so am I. This is a time for builders, not wreckers. For leaders who get things done and don't just talk. For negotiators and deal-makers who trade in results, not in platitudes."
Turnbull has been dealing with the fallout from Minister for Defence Industry Christopher Pyne, who last week was heard boasting about the Liberal party's Left-leaning faction gaining power and the government's plans for same-sex marriage.
Ad. Article continues below.
He has also been juggling an increasingly hostile Tony Abbott, who this week told a crowded room at the Institute of Public Affairs "it hasn't been a great year for Australia".
Turnbull wrote in the Herald Sun that it was time for politicians and the media to get over themselves.
"My clear message to politicians and journalists alike is don't focus on yourselves. Focus on the people who elected us," he said.
"It is our job to serve. But more importantly, it is our job to deliver."
What do you think of Turnbull's words? Do you agree with him?