Malcolm Turnbull grilled over lack of Budget funds for domestic violence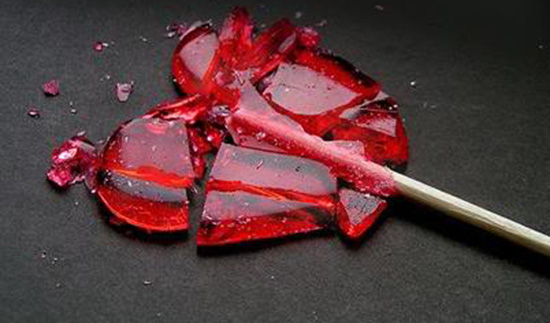 It is hard to put into words just how devastating domestic violence is but one thing is for sure – it affects all of us in some way. Whether it is ourselves, our daughters, our granddaughters, our friends, the people next door – domestic violence is in our streets and our homes and yet it is being put to the wayside by the government.
This statistic is shocking, but true: every week, two Australian women are killed by violence… that's 31 so far this year. Some are killed by strangers in schools or in parks, but many more are killed by people they know well.
Now, around Australia, as more and more people become aware of the extent of violence in every suburb and town, there are growing calls for action and last night on The Project, presenter Waleed Aly took Malcolm Turnbull on and asked why domestic violence prevention only receive $30 million in the budget.
It wasn't a quiet discussion, with Waleed clearly getting heated up about a topic so many men are campaigning for – they too have sisters, daughters, mothers, nieces, granddaughters.
"Thirty-million dollars for something you are calling a crisis. Do you genuinely believe that's enough?" Aly asked.
Ad. Article continues below.
"The biggest things we have to change are attitudes and culture.
"The idea that a man hitting a woman is private business, none of my concern, whereas a man hitting someone in the street you would be calling the police", Mr Turnbull said.
"I totally agree with you. That's wonderful that you're articulating that. That's the reason why we need education programs in schools. You've just cut funding to some of those programs in NSW," co-host Gorgi Coghlan said.
Aly called for an additional $2.8m in funding for the government's 1800-RESPECT hotline, as in The Project's show the night before, he made an impassioned plea, saying over 18,000 calls last year to the hotline were left unanswered.
Ad. Article continues below.
"There's a real serious short fall here in access to counselling hotline, calls that are not being answered. These services that are not working together, they need the funding. Where's the Money?"
"We'll do you a deal — we've got the mega phone, you've got the money. How about we shake on that?", Gorgi said.
The hash tag #ShowMeTheMoney is now trending.
This is obviously such a serious and devastating issue for so many but what do you think should be done by the government? Is throwing money at the problem going to solve it?