Malcolm Turnbull flooded with letters of protest over major award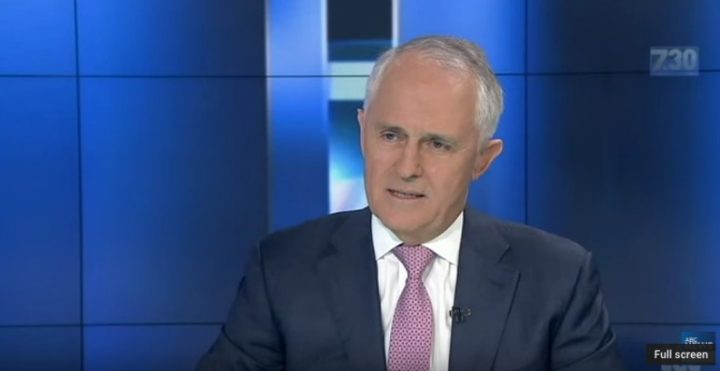 Malcolm Turnbull's office was reportedly flooded with complaints after the Australian of the Year ceremony in January asking him reissue the award to someone new.
Former chief of army Lieutenant General David Morrison was named the Australian of the year earlier this year and while many applauded the decision, others felt that Mr Morrison did not deserve the title.
Now, The Australian has revealed that the controversy around the choice landed on the PM's doorstep.
Mr Morrison has been an outspoken advocate for equality, both within the army and out, and made headlines with his call for people to stop using the term "guys" as it was offensive to both men and women.
Ad. Article continues below.
He also sparked outrage from some when he used his first speech after being named Australian of the Year to call for a republic.
The Australian reports that hundreds of letters were sent to Canberra, with people venting their frustration to Mr Turnbull. Many argued that Mr Morrison was too divisive and discredited the awards.
The tension was so much that our most decorated solider Ben Roberts-Smith felt compelled to write to the PM himself and address the issue.
"You will be aware David's ­selection has generated some healthy debate which isn't unusual for someone who wants to challenge conventional thinking," Mr Roberts-Smith wrote to Mr Turnbull.
However, he said he did not believe the controversy was unique.
Ad. Article continues below.
"This has happened many times in the history of the awards and I believe it simply reflects the significance of the program and that everyone seems to have an opinion on who should take the honour," he added. He undertook to "factor into our annual review of the program" the public debate.
The letters from the public didn't hold back, with many slamming Mr Morrison and Mr Turnbull.
One wrote: "The choice of David Morrison was a bad call by all involved. Mr Morrison took less than 24 hours to create an ­irreparable split in the Australian public with unnecessary utterings about both a republic and the Muslim issue."
Another said: "Dear Malcolm, please show some courage and heart and ask this man to stand down."
Ad. Article continues below.
One wrote: "Dear Mr Turnbull, I ask that the decision to award Mr David Morrison the title of Australian of the Year is reviewed. There is too much of a cloud over him which denigrates the role …''
Mr Turnbull was told: "His duty would be to bring Australians together. Instead, he is causing division with his dictatorial spruiking about a republic."
Do you think David Morrison makes a good Australian of the Year? Who do you think should be the next Australian of the Year?