Malcolm Turnbull finally reveals his massive Liberal Party donation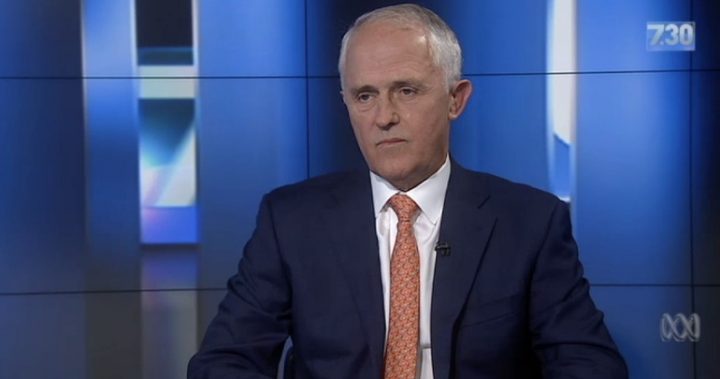 Prime Minister Malcolm Turnbull has finally opened up about his massive donation to the Liberal Party last year, revealing he gave nearly $2 million in the lead up to the federal election.
Mr Turnbull had been facing pressure from the public to disclose the amount he personally donated and last night he told the ABC's 7:30 Report that he and his wife Lucy gave a whopping $1.75 million.
"I've always been prepared to put my money where my mouth is. Now, here's the difference: I put my money into ensuring that we didn't have a Labor government," he said.
"I put my money into the Liberal Party's campaign."
Political donations and pollie spending have been hot topics of discussion lately, with a number of politicians coming under fire for excessively spending taxpayer money.
Ad. Article continues below.
The PM had held off on disclosing the amount he had donated, which he argued was because he released the funds during this financial year and therefore technically wasn't obliged to yet.
"I think Australians are more interested in what I am doing with their money than what I am doing with my own," he said.
He said he and his wife Lucy "believe it is part of our duty to give back".
"And Bill Shorten wants to go after me all the time and he says I'm Mr Harbourside Mansion,"
So is a donation like this okay, or did Malcolm Turnbull buy himself the election?
Ad. Article continues below.
That's the accusation already coming out of the Labor Party, with Opposition spokesman for finance Jim Chalmers hitting out.
"No wonder Malcolm Turnbull was so desperate to keep his secret — he basically bought himself an election," he said.
"I think the Australian people will be shocked by this admission — it stinks. Malcolm Turnbull had to buy his way out of trouble in the dying days of his disastrous election campaign.
"If Malcolm Turnbull didn't have $1.75 million in his back pocket he wouldn't be the leader of the Liberal Party — and he wouldn't be Prime Minister."
What are your thoughts? Do you think there should be a limit on how much politicians can personally donate? How do you feel about the PM's donation?