Malcolm Turnbull blasts Kevin Rudd over 'legacy of shame'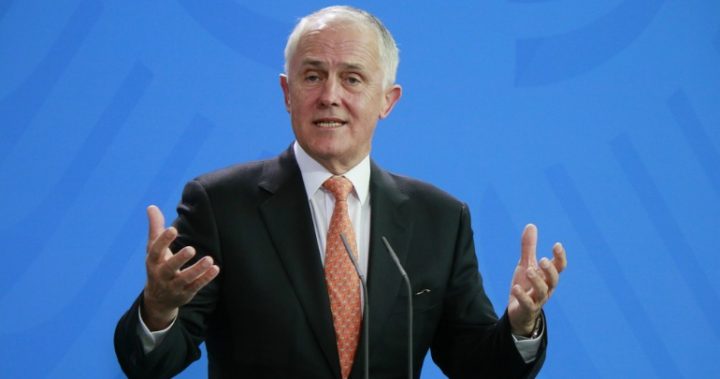 Malcolm Turnbull has come out to criticise Kevin Rudd's past leadership and he did not hold his comments back. The PM described Labor's management of the people smuggling challenge under Kevin Rudd's leadership as his "legacy of shame". Not only that, Mr Turnbull also described it as the worst policy failure in the country's history.
Defending his government's decision to resettle refugees from a Costa Rican refugee camp while hundreds of refugees languish much closer to home on Manus Island and Nauru, Mr Turnbull reaffirmed that irregular arrivals to Australia would never achieve their goal of settlement. In fact, he slammed Mr Rudd's approach after 2007 as wantonly ill-advised and ultimately as the cause of more than a thousand drownings.
Mr Turnbull's revealed his personal anger at Australia's border regime which he called a mess. Asked why refugees in a Costa Rican camp were deemed morally superior and could be granted the right to Australian resettlement whereas those in PNG and Nauru did not, Mr Turnbull unleashed about the former PM.
"We have to recognise that in Australia, we don't theorise about people smuggling," he said, as quoted Sydney Morning Herald.
He said the boats had stopped under John Howard and there was no people smuggling but that Mr Rudd had been elected in 2007 and changed the policy settings creating a "pull factor" or incentive for people to want to make the dangerous voyage.
Ad. Article continues below.
"The Labor Party have that on their conscience, they made that decision, it defied reality, it defied common sense, they pressed ahead with it and 50,000 people arrived, 1200 at least, drowned at sea, $11 billion of expense. It was the biggest policy failure in the history of the Commonwealth – tragic, so many people died, that was the Labor Party's legacy," he said.
"And you ask about the people on Manus Island and Nauru? Kevin Rudd put them there, the Labor Party put them there. We have been dealing with Labor's legacy, their legacy of shame.
He said his government had closed 17 detention centres, removed "several thousand" children from detention under Labor.
"This is what we've had to deal with now we do not have to theorise about it, this is not a matter for academic speculation, we know exactly what works and what doesn't work," he said.
Meanwhile, almost two months after the government declined to nominate him for the UN secretary-general election, Mr Rudd has maintained that Mr Turnbull betrayed him and was justifying it with a "concocted excuse".
When will this ever end? How do you feel, witnessing our leaders clash like this?