Malcolm Turnbull blasted for $83,000 'luggage lift'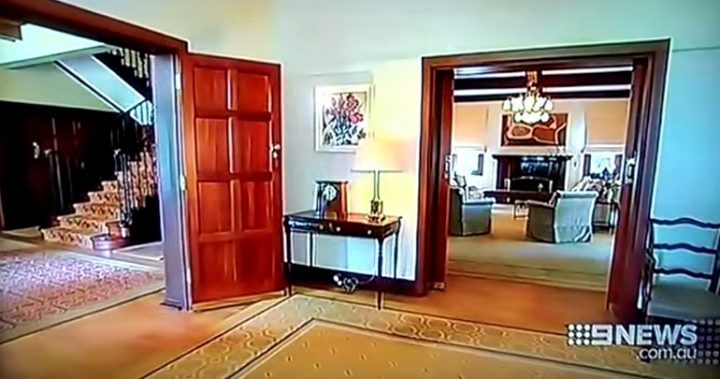 The prime minister's official Canberra residence, The Lodge, has had a multimillion dollar overhaul which took almost three years to complete. And after almost tripling the initial budget from $3 million to $11.6 million, Malcolm Turnbull and all future prime ministers can now avoid carrying their political baggage up and down the staircase at the residence thanks to the installation of a "special luggage lift", reports ABC News.
The "specialist luggage lift" costing $83,535.75 has been installed to the left of the historic building's wooden front central staircase which, even after the refurbishment, still has what a Government official describes as steps of "an unusual depth" which "isn't safe for staff to use to carry things up and down stairs".
According to Elizabeth Kelly from the DPMC, estimates designs for the luggage lift were first recommended by the project's architects in 2010 in the early stage of the redevelopment. "It looks like something that has the capability to carry, I think, a number of large suitcases, a box, the door opens and the suitcases go in," Ms Kelly said.
Officials from DPMC were unable to provide pictures or designs of the lift, but Paula Ganly from the Department's Ministerial Support Division explained that it was "not dissimilar to what we used to refer to as the 'dumb waiter' but it's electronic".
Ms Ganly told the committee the lift "wouldn't be something used on a daily or weekly basis but it's certainly used after longer trips" when the Prime Minister travels with larger numbers of suitcases.
Ad. Article continues below.
"The reason why a decision was taken on this was essentially the heritage value of the entrance and not wanting to take these items up and also for the staff carrying the heavy suitcases up and down the stairs which are pretty precarious stairs to be walking up and down," Ms Ganly said.
Asked by Labor's Senate Leader to confirm that Mr Turnbull is the only Prime Minister to have used the lift, the officials pointed out the lift "wasn't available" to previous prime ministers and stressed again that its installation "wasn't at the request of this Prime Minister".
What happened to good ol' hand carrying?