Malcolm Turnbull blames the media for 'distracting people' from the real issues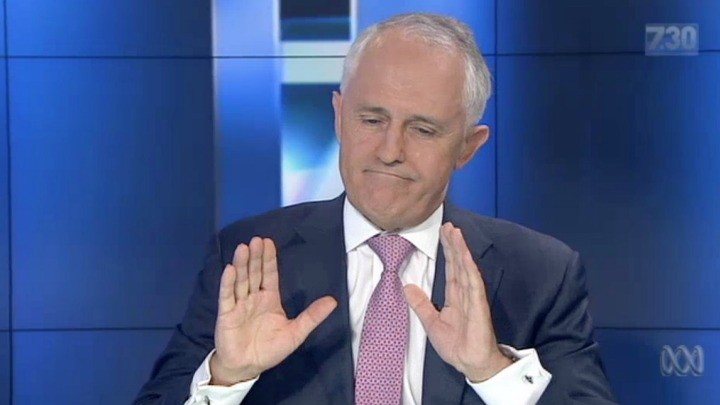 Prime Minister Malcolm Turnbull got his heckles up when he appeared on the ABC's 7.30 program on November 14, saying that the ABC and 'elite media' is to blame for distracting people from the real issues.
Host Leigh Sales grilled the PM about the Government's push to amend section 18C of the Racial Discrimination Act.
While the prime minister agreed it wasn't an issue at the forefront of everyone's thoughts, he said it raises "important issues relating to free speech" and highlighted that the bigger issues "is the one I spent eight weeks of the election campaign talking about, which is the economy, it is about jobs and growth".
When Sales continued with her line of questioning Turnbull sought to pull her up.
"Leigh, this is a question you should address to your editors at the ABC — very seriously. 18C is talking about constantly on the ABC, talked about constantly in what's often the elite media. I have focused overwhelmingly on the economy," Turnbull said.
Ad. Article continues below.
He offered some 'constructive criticism' to the ABC, saying that it had joined the ranks of "elite media" and played a part in "distracting people from the Government's focus on economic growth".
"Overwhelmingly I focus on the big issues of concern to Australians and they are economic concerns, and they are issues of national security," the prime minister said.
When Sales questioned him about recent poor polling, Turnbull shot back that perhaps people "might focus less on the polls and less on the opinions of commentators" and focus more on "what people are actually saying", highlighting just how many political commentators and media outlets got it wrong with the result of the United States presidential election recently.
How important do you think the role of the media is in shaping opinions on issues of importance? What do you think about what Malcolm Turnbull had to say?