Malcolm Turnbull accuses Tony Abbott of lying during epic question time clash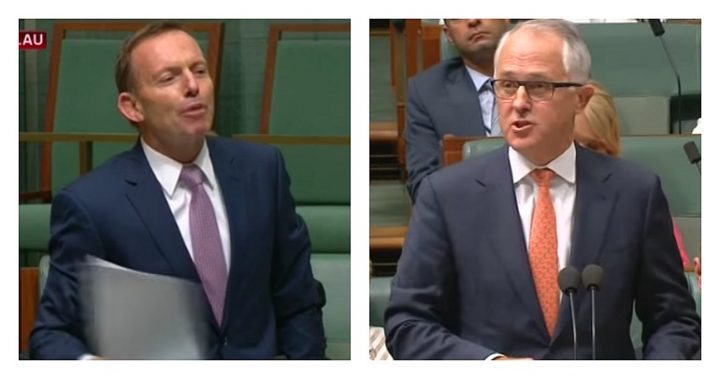 In a unusual display of public tension, prime minister Malcolm Turnbull has hit out at Tony Abbott over the proposed amendments to Australia's gun laws.
The moment happened yesterday afternoon during question time, when Mr Turnbull suggested the idea that Mr Abbott knew nothing about claims the Government was prepared to swap changes to gun policy for support in the Senate.
The deal was reportedly struck in 2015 when Mr Abbott was still PM and concerned Liberal Democrat senator David Leyonhjelm's bid to let an import ban on the high-capacity shotgun Adler.
Australia introduced it's tough stance on gun laws during the Howard era following the Port Arthur massacre and while Mr Abbott has rubbished claims he knew about the deal, some MPs are siding the with PM and accusing Mr Abbott of flat out lying.
Reporters who were in the room when Mr Turnbull accused Mr Abbott of the deception said there was an audible gasp from other MPs in the room.
Ad. Article continues below.
While there have been reports of tension between the two men, this public display of animosity has lead many to wonder if there is more bubbling under the surface.
This morning, Cabinet Minister Christopher Pyne admitted there was trouble between the men, saying they disagreed on "who the prime minister should be".
However, he later tried to play down the clash telling Channel 9 there was "no fissure" on gun laws and that Mr Abbott was "100 per cent behind the Turnbull Government".
What are your thoughts? Do you think Mr Abbott is trying to make a bid for the top job? Will there be another leadership spill?