Major overhaul affecting credit card fees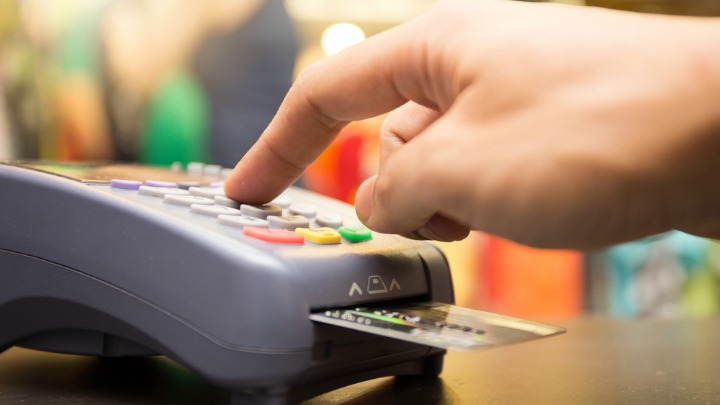 Ever tried to book a flight or bought something in a shop and paid a massive credit card surcharge?
At some point you've paid a credit surcharge while paying for something.
While it might only add a few dollars to your purchase, it all adds up in the end.
But that's all about the change.
Under new laws, which came into affect yesterday, large businesses have been banned from charging excessive credit card fees on purchases you make.
Ad. Article continues below.
The Sydney Morning Herald reports that the new laws, passed by the Turnbull Government in February, will save you money on everything from concert tickets to air fares.
So who is in charge of enforcing the new law?
It'll be up to the Australian Competition and Consumer Commission to make sure businesses follow the ban.
ACCC chairman Rod Sims says the new law limits how much big businesses can charge customers for paying with credit and debit cards.
"Businesses can only pass on the permitted costs of the payment method such as bank fees and terminal costs," he said.
Ad. Article continues below.
Mr Sims also highlighted that some event ticketing companies will stop charging fees based on the payment method chosen.
You might be wondering how much big businesses can actually charge you now.
The amount a business can charge you will be defined by the Reserve Bank of Australia Payments System Board.
According a guide released by the RBA, the cost to businesses for accepting payments by a credit card is between 1 and 1.5%, while the cost for a debit card is around 0.5%.
One of Australia's biggest businesses has already announced how the laws will change their payment system.
Ad. Article continues below.
If you buy a $100 domestic airfare with Qantas and pay by credit card, your surcharge will now be 1.3% – down from the old charge of 7%.
So what about smaller businesses?
Well, it turns out there's more good news on the horizon for you.
The ban will be extended to small businesses from September 1 next year.
The ban has been described as "a massive win" by consumer group Choice.
Ad. Article continues below.
"Whether it's airlines, hotels, ticketing companies, consumers are going to see huge savings," spokesman Tom Godfrey said.
Advocates for the Surcharge Free campaign however say it won't make much of a difference.
Christopher Zinn, a spokesman for the campaign, said businesses still argue there were costs to accepting credit card payments, despite an RBA review finding service fees for MasterCard and Visa transactions had fallen by 0.68%.
"The new regulation says a surcharge shouldn't be above the cost of acceptance, so that shouldn't put it much above 1 per cent," he said.
"So for businesses, in many cases, it may be cheaper to accept card than cash."
What do you think? Will the ban save you money in the long run?