Magical: A beautiful rainbow appears above 9/11 site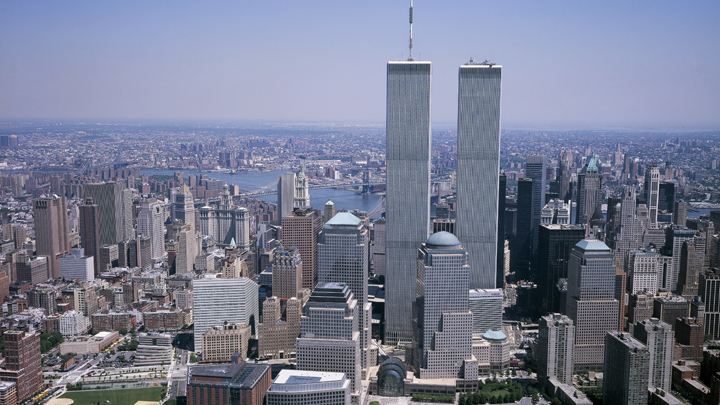 Even on the eve of one of the world's darkest days, the universe can show us its natural beauty. Check out these amazing pics of a rainbow above the World Trade Center memorial.
September 11 is likely to stay in our memories for the rest of our lives, as it dramatically changed the entire world.
One New Yorker was looking out of his window in Long Island City, Queens on Thursday when he spotted a magnificent sight: a beautiful double rainbow appearing to come from the World Trade Center site.
It was the eve of the events and in hindsight, it feels almost like the universe saying it'll be alright.
"I see this rainbow, and it's coming from the World Trade Center and it's the most gorgeous rainbow I've ever seen," Ben Sturner told NBC 4 New York.
Ad. Article continues below.
"I took out my phone and started snapping photos".
Mr Sturner posted the stunning images to his social media accounts thinking many others would do the same, but none could show the exact angle he had seen of the rainbow rising up from the exact site of the fateful 2001 attacks.
One woman tweeted, "Best birthday present in 14 years. This picture of hope and renewal that I feel coursing through me and out my fingertips. Thank you".
Take a look at these beautiful pictures and tell us, have you had a chance to visit the 9/11 site? Did you see the World Trade Center prior to 2001?
#magicalrainbow few more photos I took of the Rainbow originating from World Trade Center the day before 9-11 pic.twitter.com/REtmljuYBz

— Ben Sturner (@leverageagency) September 10, 2015
Ad. Article continues below.
Amazing NYC Rainbow today. Originating from #worldtradecenter the day before #911 pic.twitter.com/TophkKhqbr

— Ben Sturner (@leverageagency) September 10, 2015