Madonna takes the US election to a bizarre new level
If you thought the US election couldn't get any more bizarre or disturbing, you were wrong!
Madonna has joined a trend of celebrities stripping off to show their support for Hillary Clinton.
First it was singer Katy Perry in an ad encouraging people to vote.
Now, 58-year-old Madonna is getting on board.
Ad. Article continues below.
The singer posted a nude selfie on her Instagram account, in which she was wearing several necklaces and a grill (diamond jewellery on her teeth).
"Im voting naked with Katy Perry," she wrote.
"Vote for Hillary. She's the Best we got."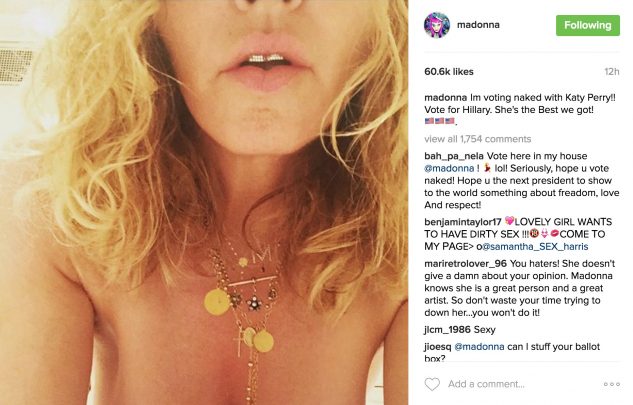 Source: Instagram/Madonna
Ad. Article continues below.
Chances are you might not like the photo, but her fans seem to.
The nude selfie received more than 12000 likes in just 45 minutes.
But that's not all she posted.
Madonna also posted a series of photos, including one where she photo shopped Hillary Clinton into a snap of her performing on stage.
"Living for Hillary," she wrote.
Ad. Article continues below.
"Yes I vote for intelligence. I vote for equal rights for women and all minorities."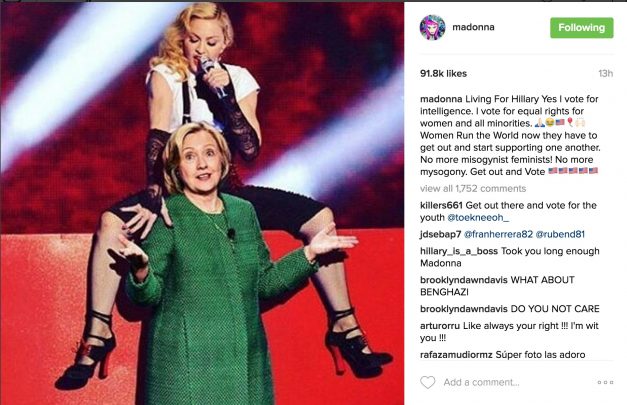 Madonna also took a swing at Donald Trump, calling him out for some of the harsh things he's had to say about comedian Rosie O'Donnell.
The singer posted a photo of her and Rosie O'Donnell with the caption "Mess with my girl Rosie and you're messing with me!!! Cruelty never made anyone a winner".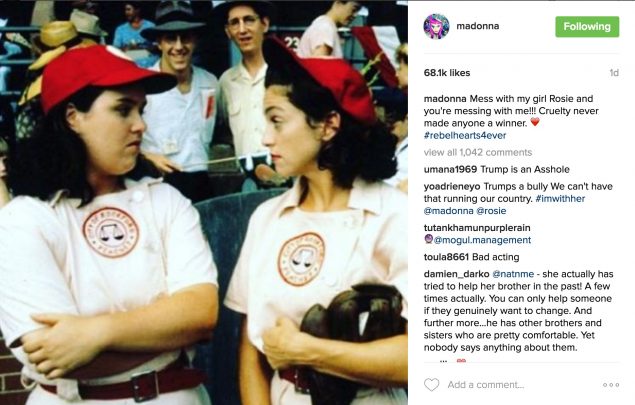 Ad. Article continues below.
And if you're a Barack Obama fan, Madonna didn't forget about him either.
She also posted a meme featuring a photo of herself with Barack Obama with the words "The leader of our nation meeting Barack Obama".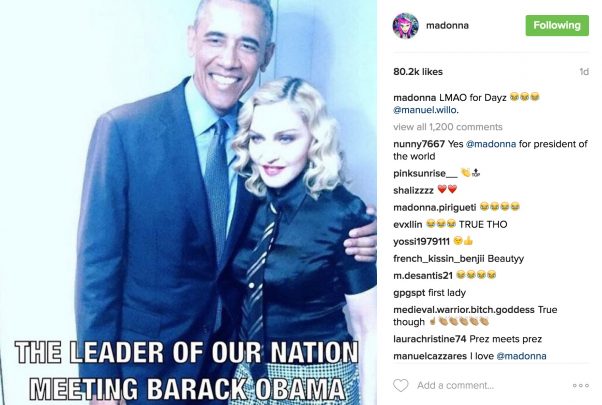 What do you think of Madonna's election messages? Is it harmless fun or should she stop?