Lynyrd Skynyrd members battle out in court over revealing movie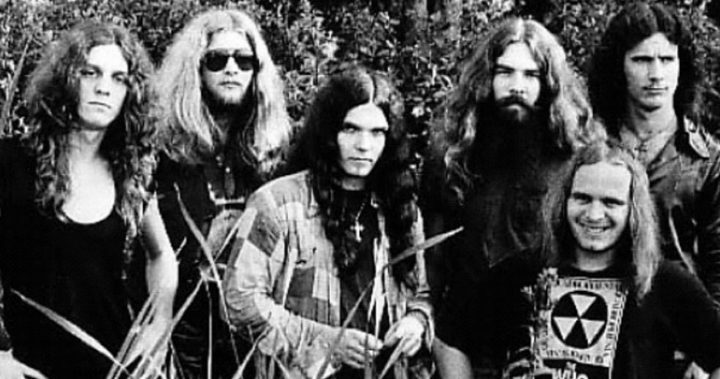 One of their biggest hit might have been called Free Bird but that doesn't mean the members of Lynyrd Skynyrd are free to do anything they want.
In fact, they are expected to face court today to stop an unauthorised biographical film being made, and it's a former member of the band they are fighting.
Artimus Pyle, who was with the band during their classic-lineup period in the '70s, announced his plans last year for a movie to be called Free Bird but other ex-bandmates, and the families of those who were killed in the bands plane crash in 1977, all resisted the idea.
Even with a name change to Street Survivors; The True Story of the Lynyrd Skynyrd Plane Crash didn't help. Instead Pyle was given a cease-and-desist order. He has also been stopped from using the bands music in the movie.
Pyle, a former US marine, joined as the bands drummer in 1974. He survived the plane crash, had several broken ribs, but still managed to walk to a farm get help
Ad. Article continues below.
Although Pyle has said this is his story, other band members were worried it will contain inaccurate or a skewed portrayal of their story, and don't want that as a defining moment in the band's history. That lead original member Gary Rossington and Ronnie Can Zant's brother Johnny Van Zant, as well as the estates of the other bandmates, filing to stop the production entirely. 
Cleopatra Films have now said Pyle is no longer directly involved with the writing of the project. They claim Pyle's story and the story of the crash has been well known for years, and as the movie won't have any Skynyrd music in it either the consent order won't affect them. 
"This law suit proves that Freedom of Speech in the United States of America is officially under attack by an increasingly litigious culture that breeds utter contempt for art — and that should indeed worry everyone attempting to make a living in the entertainment industry today," Cleopatra Films boss Brian Perera said.
Would you have been interested to watch this movie?