Love Actually is actually coming back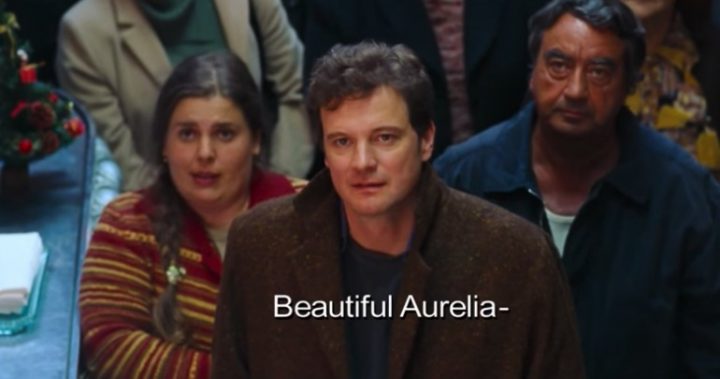 If you adored the movie Love Actually, get excited.
There is a sequel coming. Sort of.
It will have all the actors and characters you love and know so well, but they are only coming back for a special short film.
Titled Red Nose Day Actually, the film for British charity Comic Relief will be about 10 minutes long, and will be broadcast as part of NBC's Red Nose Day Special on May 25.
It is exactly what many fans would be hoping for too.
Ad. Article continues below.
Returning stars include reunite Hugh Grant, Keira Knightley, Colin Firth, Liam Neeson, Bill Nighy, Thomas Brodie-Sangster, Martine McCutcheon, Andrew Lincoln, Lucia Moniz, Olivia Olson, Marcus Brigstocke and Rowan Atkinson.
One character who won't be reappearing is Harry, played by Alan Rickman who sadly passed away last year. 
Love Actually's director Richard Curtis has written the script and hopes to explore what the characters from the 2003 flick are up to in 2017. 
Speaking to Deadline, Curtis said after having previously done specials of TV shows Blackadder, The Vicar of Dibley and Mr Bean, it seemed like a fun idea to do a special sketch based on one of his films.
"I would never have dreamt of writing a sequel to Love Actually, but I thought it might be fun to do 10 minutes to see what everyone is now up to," Richard Curtis said.
Ad. Article continues below.
"Who has aged best? I guess that's the big question … or is it so obviously Liam?
"We've been delighted and grateful that so many of the cast are around and able to take part — and it'll certainly be a nostalgic moment getting back together and re-creating their characters 14 years later.
"We hope to make something that'll be fun — very much in the spirit of the original film and of Red Nose Day — and which we hope will help bring lots of viewers and cash to the Red Nose Day shows."
The original Love Actually, from Working Title, Studiocanal and Universal, was a  hit in 2003, grossing $247M worldwide and scoring a BAFTA for Bill Nighy.
Are you a fan of the film? Would you watch this special sequel?