Lleyton Hewitt says there is hope for Nick Kyrgios yet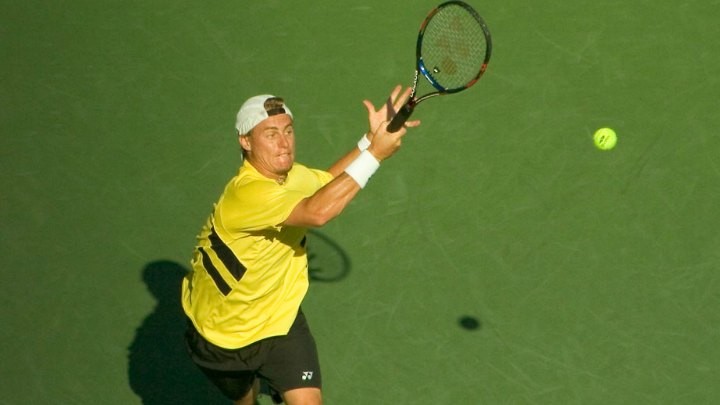 You've been fed up with his antics both on and off the court throughout the year, but if anyone knows it is possible to turn your troubles around and win back the public it's retired tennis player Lleyton Hewitt.
You might recall Hewitt had an at times strained relationship with both fans and rivals early in his career has revealed he has confidence in 21-year-old Kyrgios making a comeback as a more mature professional in 2017.
Kyrgios started the year on a suspended ban and is currently serving a full ban after having a meltdown at the Shanghai Masters in October. He has been ordered to undergo counselling before returning to the court.
Ad. Article continues below.
"I think he can win over the public," Hewitt says.
"Obviously what happened in Shanghai was disappointing and [especially after] he made a few steps forward the week before and at the Davis Cup tie in Sydney a couple of weeks before that."
It's expected the Kyrgios will be joining Serena Williams at the Singapore Slammers' Indian Tennis Premier League where they will defend their title against the UAE Royals.
While it's unlikely the match will put Kyrgios under the same pressure as a grand slam tournament it will provide some insight into where the young tennis player is currently at.
Ad. Article continues below.
Former number one Hewitt, who spent the better part of a decade trying to win back the support of fans, has faith Kyrgios can make a comeback and enter the top 10. He is currently ranked 13th.
Do you think Nick Kyrgios is deserving of a second chance with the Australian public? Do you enjoy watching or playing tennis?