Little girl whose mother was killed in Dreamworld tragedy is 'blaming herself'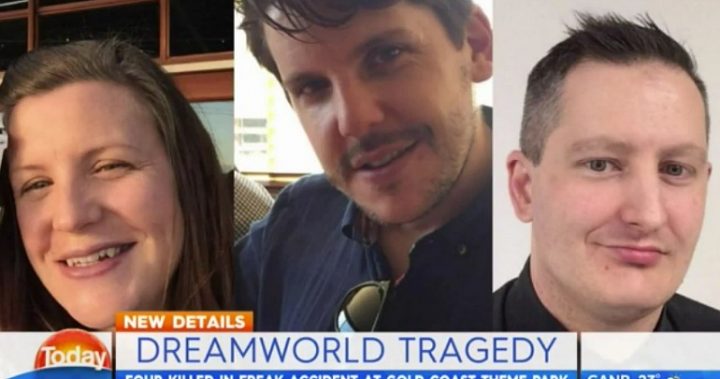 People around the country were left reeling earlier this week after a tragic accident at Dreamworld killed four people.
Now, a family friend of one of the victims has revealed that the 12-year-old girl who survived the incident is struggling to cop and his blaming herself for her mother's death.
Ebony was on the Thunder River Rapids ride with her mother Kate Goodchild, her uncle Luke Dorsett and Luke's boyfriend Roozbeh Aragh, as well as one other victim and one other child, when the 'boat' they were in flipped.
Sandra Brookfield, who is a friend of the Goodchild's, said Ebony feels responsible for what happened after asking her parents to take her to Dreamworld on Tuesday.
"Ebony is going to need so much guidance and counselling," Sandra told ABC Gold and Tweed Coast.
Ad. Article continues below.
"She is blaming herself for this.
"She was the one who wanted to go to Dreamworld.
"[But] they had all decided to do Dreamworld.
"Whether it was was fate, but her life was saved."
Of course Ebony is not to blame at all for the tragedy that unfolded and many are saying they wish they could help her through this.
Ad. Article continues below.
Ebony's father was holding her baby sister Evie and watching the ride from behind the barrier when the accident happened. Sandra said he is also struggling to comes to terms with the loss.
"Dave said last night 'how am I going to keep my home?'" Ms Brookfield said.
"Now he is going to be a single father with two little girls."
A fundraising page has been set up for the Goodchild family to help them cover costs during this difficult time. You can donate HERE if you wish.
Do you have a message of support for Ebony? Share you condolences with all those affected below.