Listen up Tony: Obama says "One of the best measures of a country is how it treats its older citizens"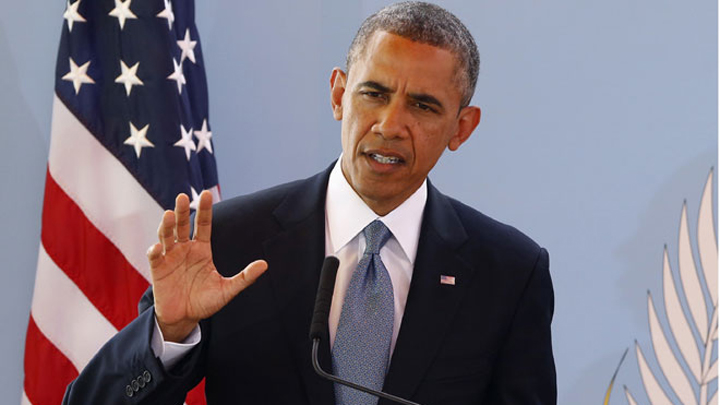 It seems Tony Abbott has a lot to learn from American counterpart Barack Obama, who addressed the White House at the once-a-decade Conference on Ageing.
The conference aims to educate and communicate on a wide range of topics that affect the ageing population in America, but there are a number of things us Australians can take from a meeting of this size, especially because of our close ties with the US.
"One of the best measures of a country is how it treats its older citizens," President Obama said.
He discussed the urgency of addressing the growing population of seniors and the expense of their care in the future. Like Australians, Americans suffer chronic illnesses as they age, such as cancer, diabetes, heart disease and dementia, and 80 per cent of those over 65 have at least one chronic condition.
Obama spoke passionately and emphatically about the senior population, and it makes us wonder, when was the last time Tony Abbott did that for us? He started his speech at the White House Conference on Ageing by talking about his grandmother.
Ad. Article continues below.
"My grandmother was a fiercely independent woman.  She helped to raise me.  She didn't have a college degree.  She worked her way up, working on bomber assembly lines – Rosie the Riveter – during the war, and then went on, got a job as a secretary and then kept on working her way up until she was vice president of a local bank.  And after my grandfather died, she chose to live independently.
She had the confidence that, having worked hard, played by the rules, she was rewarded with a safe foundation for retirement and she could not fall through those cracks.  That was a promise this country made to her and all its citizens.  And as a grateful grandson – who happens to be President – that is a promise I'm going to make sure we're going to keep for future generations.  We've got to make sure that it's there for people who are working today".
He went on to say that he needs to work hard to ensure every older citizen has the resources and the support that they need to thrive, however there are challenges such as the rising costs of care and the fact that we're living longer and living healthier.
"We're seeing people break athletic records in their 60s. In just about every field, Americans who once might have been dismissed as out of touch or past their primes are making vital contributions in every field.  And all of us, as a consequence, are able to raise our own ambitions about what we hope to achieve in our golden years.  And since I'm living out dog years here in the presidency, this is something I'm paying a lot of attention to. Look at this hair!".
Ad. Article continues below.
He assured his nation's ageing population that he was not going to cut back on services and the goal is to "make sure that you're getting more of the services that you need, less of the services you don't, so you've got more money left over to do even more stuff that you need to keep you healthy and active and thriving". Tony, take note.
And the one thing that so many of us worry about was at the core of the very powerful speech – leaving the workforce without having saved enough for a dignified retirement. He acknowledged, "there are a lot of folks out here who work really, really hard, but at the end of the day just still don't have enough of a nest egg.  In today's economy, preparing for retirement has gotten tougher".
Obama has a three step plan to deal with those issues – keep their welfare system strong, put an end to financial advisors who pocket your money without advising what's best – "If they are advising you on how to save your money, they should be looking out for you — not for somebody who's selling a product that may not be best for you", and make it easier to save for retirement.
His government has also held regional forums with over 65s in America to hear ideas about how to make things better in their lives. Based on feedback, he is going to make it easier for people who are homebound to get nutritional assistance and update quality and safety requirements for thousands of nursing homes.
"We're going to train more prosecutors in how to combat elder abuse. We're going to help federal workers and their supervisors better understand how our policies on workplace flexibility can support employees who are also caregivers to aging parents", he said.
Ad. Article continues below.
And finally, he finished by saying something we all wish Tony Abbott would:
"We need to recommit ourselves to finishing the work that earlier generations began: make sure this is a country that remains one where no matter who you are or where you started off, you're treated with dignity, your hard work is rewarded, your contributions are valued, you have a shot to achieve your dreams whatever your age".
Tell us today, do you think it's about time Tony Abbott made these commitments directly to the ageing population of Australia? Are you just about ready to move to America? We want to know your thoughts!