Lisa Wilkinson's exciting royal visit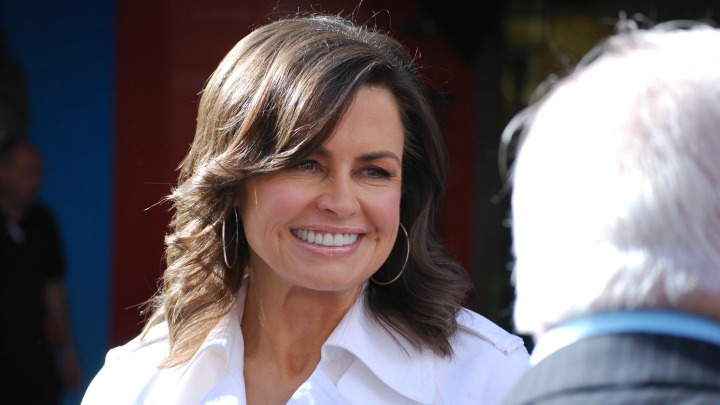 If you love Lisa Wilkinson and anything royalty, then you'll be super envious of this news.
The Today Show co-host and her husband Pete FitzSimmons are off to meet the King and Queen of the Netherlands today!
Lisa announced the news on her Instagram and Twitter accounts, posting a photo of her and Pete on their way to see the royal couple.
You might be wondering why Lisa is meeting the Dutch King and Queen?
Well, Lisa and Pete are in Netherlands for the launch of AussieOktober – an event aimed at promoting Australia to the Dutch and celebrating the relationship between the two countries.
Ad. Article continues below.
On her Instagram photo Lisa pointed out that October marks the 400th anniversary of Dutch explorer Dirk Hartog setting foot on Australian soil.
"Pete & I heading to meet the King & Queen of the Netherlands for the launch of #AussieOktober celebrating the bilateral relationship between Australia and the Netherlands," she wrote.
"Pete speaking to the royals – who are apparently big fans – at the Aboriginal Art Museum here in Utrecht on his book of the incredible story of the mutiny and shipwreck of the Dutch vessel #Batavia in 1629 off the coast of WA."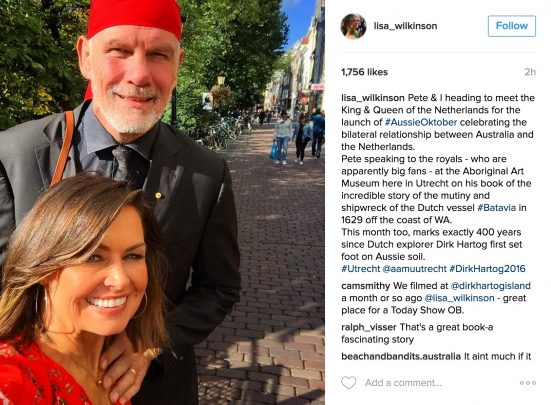 Lisa also took to social media this morning to defend her comments about the amount of time children are spending in front of screens.
Ad. Article continues below.
She posted a link to an editorial she wrote in the Huffington Post on her Twitter account.
"Last week I was "slammed" in some quarters for my comments on @TheTodayShow re kids' screentime. Here, my response." she wrote.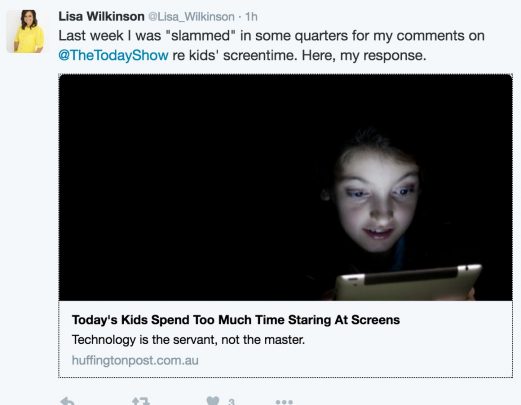 In the editorial, Lisa wrote of her experiences as a mum and going through the "Terrible Twos".
"I pointed out as the cameras rolled, I've noticed a new, next-level toddler tanty: that moment when a little one has whatever digital device they've been given to keep them occupied, taken away," she wrote.
"It's never pretty, and a moment that always gives me a special kind of chill, because I can see what some experts say will almost always be the pain that lies ahead when kids become addicted to screens early."
What do you think of Lisa Wilkinson's royal visit? Do you think she is right on the kids' screentime issue?