Lisa Wilkinson distraught after revealing her son is in Berlin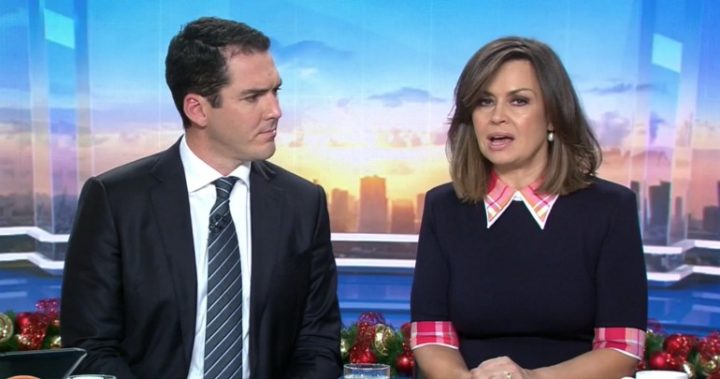 The tragic news of the attack in Berlin left many people around the world shocked this morning, but Lisa Wilkinson has had a particularly big scare after realising her son is in the German capital.
Lisa was hosting the Today show with Peter Stefanovic when news broke of the attack at a Christmas market, which has killed nine people. Realising her son Jake is currently visiting Berlin, she frantically tried to contact him while she was off camera but couldn't get through.
Later she broke the news to the audience, apologising for being distracted as she tried to get in touch with him.
"I've been a little distracted this morning because my son Jake is in Berlin right now," she said.
"And I just got the message that he's okay. We got that through Facebook because his phone has been switched off.
Ad. Article continues below.
"We're just trying to get in touch with Jake at the moment to see if he can give us any information on any Aussies that he knows in the area and just exactly what the situation is there on the ground."
The attacks happened in the early hours of this morning (local time) when a lorry truck burst through one of Berlin's popular Christmas markets killing nine people and injuring many others.
The attack is being named as an act of terrorism, though anyone is yet to claim responsibility. In a thankful twist of fate, Lisa also revealed that Jake had been planning on going to the markets last night, but decided to give it a miss.
"I couldn't get him on the phone and Pete was trying him on the phone at home," she said.
Ad. Article continues below.
"He was going to go to the night markets last night, decided against it, had a sleep instead.
"He said, as you have been reporting, everybody has been told to keep off the streets in Berlin.
"He is safe and well fortunately. My hearts go out to the many, many families that will be affected by this."
The horrifying attack is similar to one that happened in Nice, France at the beginning of the year, when a truck ploughed through Bastille Day celebrations killing 86 people and injuring 434.
Have you been to Berlin before? Do attacks like this make you worry about travelling to Europe?