Lisa Wilkinson continues stunning holiday on the Amalfi Coast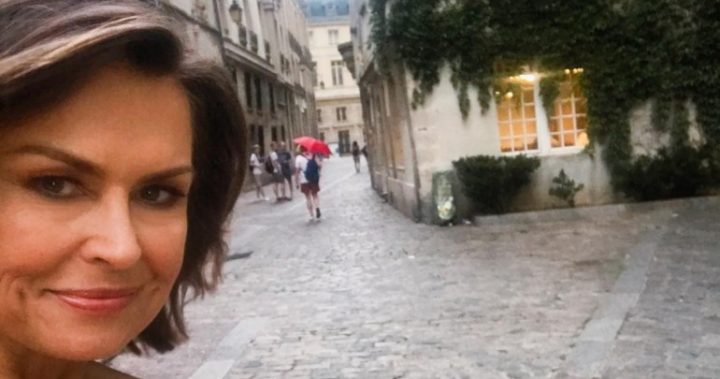 If you were green with envy over Lisa Wilkinson's holiday snaps in Paris, just you wait. The Today Show host is now living it up in Italy.
On Monday, Wilkinson posted a picture on her Instagram account celebrating her last night in Paris. Looking tanned and happy, the TV personality couldn't help showing off her "favourite date night dress" again.
She had posted a photo of the same off-the-shoulder red patterned dress last month.
Read more: Lisa Wilkinson posts glamorous photos from Paris holiday
Ad. Article continues below.
The next day, Wilkinson was off to the beautiful Amalfi Coast on a road trip from Naples. Driving in Italy can be a shock to the system for anyone, but the route to the Amalfi Coast is particularly hair-raising with narrow, winding streets and mountain roads with little to no visibility.
"Road rules? Schmoad rules!!" Wilkinson jokes in one of her Instagram captions.
Ad. Article continues below.
She shared a picture of just one close encounter on the road, with a Positano bus leaving only the tiniest amount of room to manoeuvre on the two-way road.
"Don't know how, but we did…" Wilkinson writes, signing off with a scared emoji.
Nerve-wracking as the road trip might have been, it seems to have paid off. Wilkinson later posted a photo of herself in a simple white cotton dress on the steps of the Amalfi Cathedral.
Ad. Article continues below.
The "9th Century Roman masterpiece" provides the perfect backdrop for Wilkinson's fresh-faced smile and glowing holiday complexion.
Where Wilkinson will head next is anyone's guess, but the pictures of a blissful summer holiday are bound to be beautiful.
What do you think of Lisa Wilkinson's European holiday? Would you like to visit any of these places?