Let's Talk: would cut-price wages make you more employable?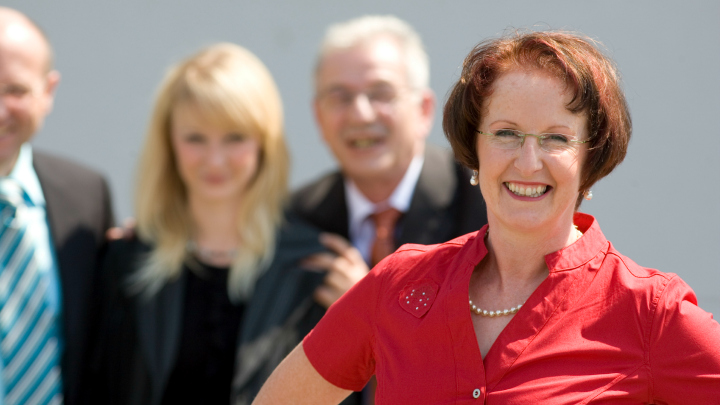 Here's a curly question – as an older worker, would you be willing to accept a pay cut to stay working?
A leading human resource professor has come up with idea, saying employers should experiment with pay cuts and salary freezes for older workers to overcome age discrimination at work.
London Business School Professor Lynda Gratton who advises Australia's big banks and insurance companies has told the Australian Financial Review "companies should consider not giving employees pay rises as they get older, or even giving them a pay cut."
"Because people's salary goes up every year, the older you are often the more you're paid and that makes older people more expensive. So one of the things we've been playing around with is, would it be sensible for people's salary not to go up just because they're getting older and that would make them easier to employ? Would it be possible to think about their salary going down and they do more mentoring and coaching work?
"I think we've only ever seen age and salary as a straight line that goes up but why don't we think about it as a line that goes down?"
Ad. Article continues below.
National Seniors Australia chief executive Michael O'Neill said the comments were "completely out of touch" with the Australian industrial relations system and he would fight against any bank or insurance company that reduced employees' pay on the basis of their age.
"I would be happy to run a campaign against any institution that chooses to reduce workers' pay because of their age and I'm sure consumers will react," he said.
"We recognise the contribution older Australians make in the workplace. They should be remunerated fairly and it's nonsense to say otherwise. Negotiating pay based on a birth certificate is clearly unacceptable."
Age Discrimination Commissioner Susan Ryan said Ms Gratton's comments did not apply to the Australian industrial environment.
"In general people are not paid more just because they had birthdays. Most people negotiate their pay with their employer."
With more older workers predicted to stay in the workforce beyond the traditional retirement age of 65 years, age discrimination is expected to be an increasing problem. A recent survey by the Age Discrimination Commission found more than half of jobseekers over 50 were discriminated against on the basis of age in the past two years.
What do you think of Professor Gratton's idea of paying older workers less to make them more employable? If it means keeping older people in a job, does it make sense? Or is it just another kick in the teeth for older workers already battling age discrimination in the workplace?