Let's talk: Should this license plate be banned?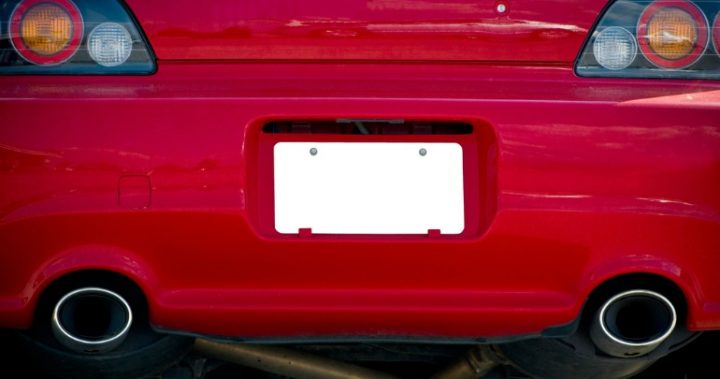 Surnames are funny things. Common, unique, hyphenated, chosen through marriage or thrust upon us at birth; whatever your surname you should be able to champion it with pride, right?
Well not if you're Lorne Grabher, of Nova Scotia, Canada, who's been told by authorities that he must relinquish his personalised licence plate, which bore his surname — GRABHER — because it might offend women.
The license plate has been in his family since the early 1990s, but has now been deemed "socially unacceptable" by the Nova Scotia Registrar of Motor Vehicles.
Grabher has now taken the matter to court where on Wednesday, lawyer Jay Cameron of the Justice Centre for Constitutional Freedoms asked for the right to argue that the wording of regulations for personal licences are so vague that they violate the guarantee of freedom of expression in the Charter of Rights.
Lawyers take 'Grabher' licence plate case to N.S. Supreme Court#personalized #lorneGrabher #licencePlate pic.twitter.com/eVD02w3QOy

— Jessica Merkel (@bhelaminhan1988) May 31, 2017
Ad. Article continues below.
In his Affidavit filed recently with the Nova Scotia Supreme Court, Grabher noted that he had worked for the government for years and was never told his name was offensive.
"Every single work day my last name was prominently displayed on my uniform with the Department of Corrections," he said.
"The Province never once informed me in all my time working for it that my last name was a 'socially unacceptable slogan.' I was never told to cover my name up because it might 'offend' someone.
"I am profoundly insulted and humiliated to be now informed that my good name is an offence. The unequal treatment I've been subjected to in regard to my name by the Province is discriminatory. It is the height of bureaucratic hypocrisy."
Yahoo News reports that Justice James Chipman allowed Grabher amend his original motion and that his lawyer can now make constitutional arguments against the government decision.
What do you think? Would you be offended if you saw this license plate? Or is are the authorities just being PC?