Let's Talk: Should there be tougher penalties for people who attack bus drivers?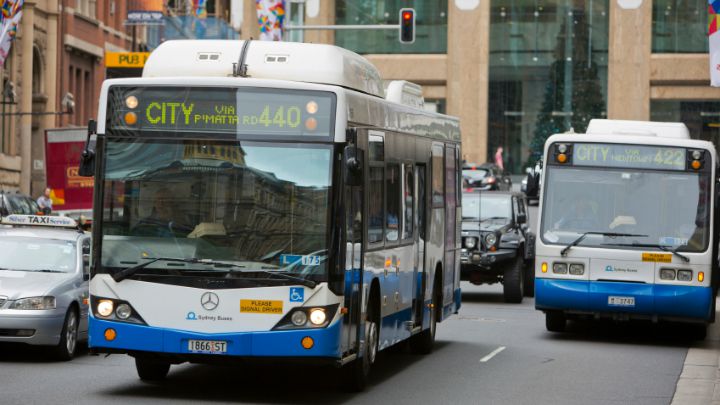 All too often we hear about assaults against paramedics, police officers and doctors and nurses.
But what about bus drivers?
You might remember back in October when a Brisbane bus driver was allegedly murdered while on the job.
Well, now unions are rallying behind bus drivers and calling for a review of bus safety and tougher penalties against people who assault drivers.
And who can blame them?!
Ad. Article continues below.
While assaults on ambos, police officers and health workers can carry penalties of as long as 14 years jail, it's not the same for bus drivers.
Transport Workers Union state secretary Peter Biagini told the ABC that instead of a slap on the wrist and a small fine, assaults against bus drivers should be penalised harshly.
"You attack a bus driver, similar if you attack an ambulance driver or a police officer," he said.
"They are public servants and they should be protected equally."
The Queensland Government is reviewing bus safety, but the unions want something done in the meantime.
Ad. Article continues below.
Rail, Tram and Bus Union Assistant state secretary Tom Brown told the ABC bus drivers were sick of "being punching bags".
"They've had enough of being abused, spat at… weapons pulled on them," he said.
"It's time somebody did something about it."
"We've got a lot of faith in the review but those things are about six months down the track," he said.
"We think that the employer can be doing something now."
Ad. Article continues below.
So, what is the solution?
Well, the unions are calling for security staff to be put on buses but unlike Victoria, they're not pushing for security screens to protect drivers.
"We have some services that have security guards on them at night but not all services, so the security guards could be expanded in the interim," Brown said.
You might be wondering why the unions aren't calling for security screens?
Well, Biagini said bus drivers enjoyed interacting with their passengers.
Ad. Article continues below.
"However we all have a duty of care to make sure that they're safe and if it means out of this review it's in the best interests of all drivers to have barriers on all buses, so be it," he said.
Whatever happened to the days of courtesy towards bus drivers, when they were greeted with good morning and a smile or a simple thank you?
Do you think there should be tougher penalties against people who attack bus drivers?