Let's Talk: Should our doctors and nurses have to wear cameras for their own safety?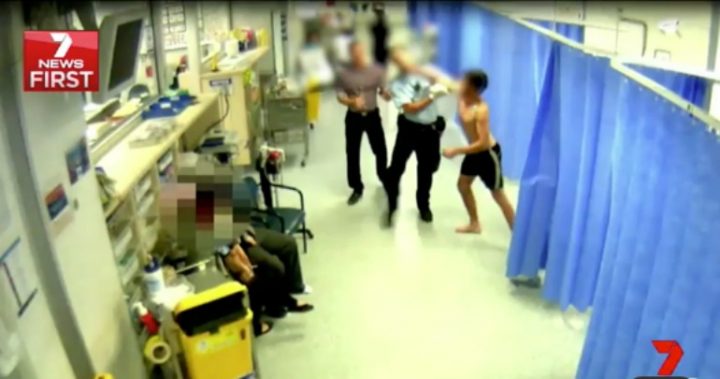 We hear all too often about our paramedics and police being assaulted on the job.
Now, our doctors and nurses are experiencing violence – violence while they're trying to saving our lives!
7 News reports staff in Queensland hospitals are now having to resort to wearing body cameras to protect themselves – just like our police do.
According to doctors, the technology is making "saving lives safer".
Yes, you read it right, saving lives safer.
Ad. Article continues below.
It's a sad day when our doctors and nurses have to resort to such measures – and here's why.
3000 hospital staff were assaulted in Queensland last year, and among the causes are drugs, alcohol, dementia and delirium.
Doctors and nurses are also being given alarms to press if they're threatened and extra security staff are patrolling hospitals too.
7 News has shown some of the CCTV from hospitals, showing security officers being assaulted as the deal with patients and visitors abusing the people who are there to help them.
One doctor revealed how a colleague of his was punched in the head and knocked to ground in an unprovoked attack.
Ad. Article continues below.
He said seeing a patient being accompanied by security wasn't uncommon in hospitals these days.
"It's not uncommon for me to go and see a patient accompanied and supported by security," Dr David Rosengren said.
"It's the patients that threaten staff members that they are going to follow them to their car.
"Very occasionally we get somebody who writes us a letter where they identify that their behaviour was completely unacceptable."
What do you think about this? Should we be tougher on violence against our doctors and nurses?
Ad. Article continues below.