Let's talk: Should grandparents ever get a say in this?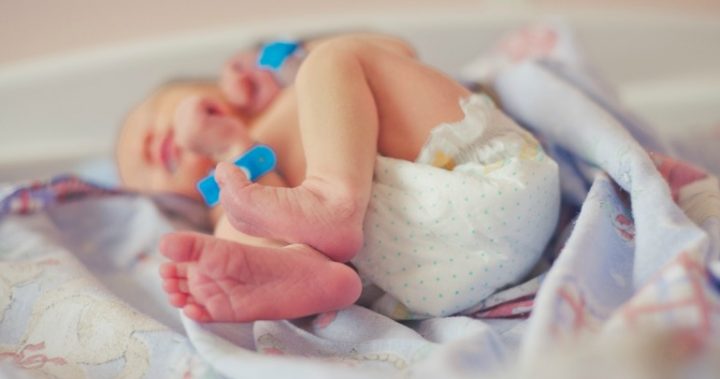 New parents often disagree with their parents, the child's grandparents, on what's best for their baby, but a set of grandparents in the UK have taken it to a whole new level, and are now facing charges over their actions. 
A distraught new mother has described the shock she felt upon discovering that her husband's parents had had her baby boy circumcised without consent. 
According to BBC News, the three-month-old baby had been staying with his paternal grandparents when the Nottingham woman opened his nappy to find he had been circumcised. 
"I opened the nappy and I ended up having to leave the room because I felt hysterical," the unidentified mother told the publication.
"It was just awful really, it wasn't very nice, there was all blood there and stuff."
Ad. Article continues below.
The incident happened in 2013, and the mother has battled authorities over the past four years to bring about justice. She originally contacted social services, then reported the matter to police in November 2014, who deemed it not a criminal matter and referred the case to the General Medical Council.
The little boy's mother, however, believes it should be treated on the same level as female genital mutilation (FGM) and prosecuted accordingly.
"It's even illegal to dock dogs' tails. I've come home crying my eyes out thinking a dog has got more rights than my child," she said. 
"There's something seriously not right with it all. You can protect a dog, you can protect a girl, but not a boy."
After receiving a letter from leading human rights lawyer Saimo Chahal QC, Nottingham Police reopened the investigation and arrested a 61-year-old man – thought to be a doctor – on suspicion of grievous bodily harm with intent, along with a 44-year-old man and 47-year-old woman, believed to be the boy's paternal grandparents on suspicion of conspiracy to commit grievous bodily harm.
Ad. Article continues below.
The mother is disappointed that she was initially brushed off with comments normalising circumcision, and says that her little boy now suffers pain and may require further surgery in the future. 
According to the British Medical Association, male circumcision in the UK is generally assumed to be lawful provided there is valid consent.
Do you think the mother is right to seek criminal prosecution of the boy's grandparents?