Let's talk: Is this swimsuit inappropriate?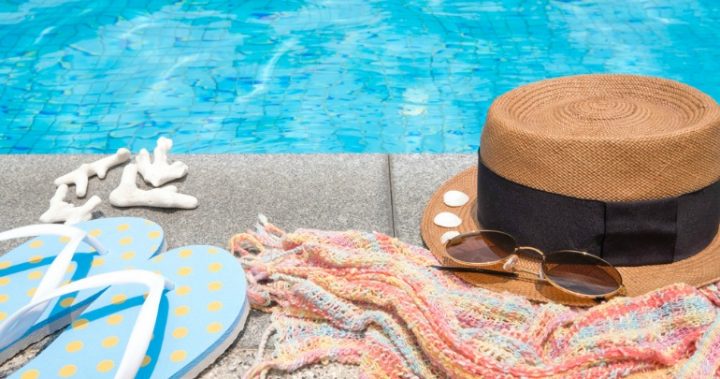 A young man in the US has taken to social media to call out the management of the apartment complex he lives in with his fiancée after she was body-shamed and told to cover up during an afternoon swim in their pool. 
Tyler Newman posted the upset rant to his Facebook page, after his fiancée Tori was told she couldn't wear her one piece swimsuit at their apartment's communal pool, which they pay a fee of US$300 to maintain, on top of monthly rent of $1,000. 
Newman said in the post, which has since gone viral, that Tori "was faced with either changing her bathing suit, covering up with shorts, or leaving the pool," but that the swimsuit she was wearing was a normal one-piece. 
"Tori decided to go to the apartment office, which I regret not accompanying her on, and address the issue politely and calmly with the leasing consultant about the situation in a more private setting," her wrote. 
"In the office, the leasing consultant (who, for now, I will not name) insisted upon letting Tori take her picture to show "how inappropriate" her bathing suit was, and instructed her to look into a mirror at her own body.
Ad. Article continues below.
"She was told that her body, because it's built more curvy than others is "too inappropriate" for children to be around. She was told 'there are a lot of teenage boys in this complex, and you don't need to excite them.'"
Newman said that he had never seen his fiancée so embarrassed. 
"I've never seen her cry like she did in our apartment today. Never seen her want to be isolated like that."
There has been a lot of debate on the post from both sides, but it seems that the majority agree that the swimsuit is fine, and certainly nowhere near as skimpy as many you would be likely to see at a public pool or beach on any given day. 
Ad. Article continues below.
Others, however, have accused the couple of seeking attention and agreed that the swimsuit is inappropriate. 
One thing for sure is that the rules of swimwear are growing more and more confusing. While countries like France ban the burkini, which covers women completely, other women are being told their swimsuits are too skimpy. Where is the middle line?
What do you think? Is it too skimpy, or is it just a normal swimsuit?