Let's Talk: Is this Malcolm Turnbull's first broken promise?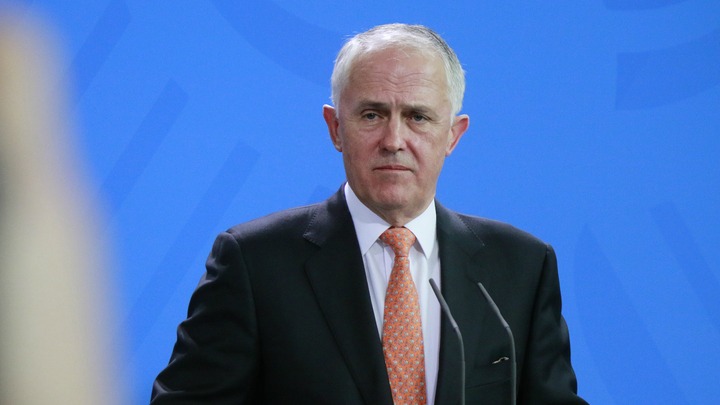 He promised to deliver on a plebiscite regarding same-sex marriage this year, but looks like that isn't going to happen. While Prime Minister Malcolm Turnbull said during the election campaign that he expected the plebiscite to be held by the end of the 2016, the Australian Electoral Commission provided advice to the government last week that "strongly recommended" against that timing.
Labor has criticised Malcolm Turnbull and his government for the proposed delay of the same-sex marriage plebiscite to 2017. "Mr Turnbull is willing to waste taxpayers' money and provide a platform for hate campaigns, all because he doesn't have the guts to put a vote to Parliament," Opposition Leader Bill Shorten said. "Let's just get on with it. Parliament should do its job and deal with a marriage equality bill, with all parties afforded a free vote."
The Prime Minister's office said in a statement that the commitment to hold plebiscite "as soon as practicable" had not changed.
"The mechanics of the plebiscite, including the specific question and the timing, are subject to the usual cabinet processes. No decisions have as yet been made," the statement said.
Former High Court justice Michael Kirby agrees with Mr Shorten, saying it's better to wait for parliament to deal with same-sex marriage than hold a divisive and non-binding public vote that sets a precedent. "It will mean that any time there is something that is controversial, that's difficult for the parliamentarians to address or they don't want to address, they'll send it out to a plebiscite," he told ABC radio on Monday. "Australia's politicians didn't need a plebiscite to end discrimination against Aborigines, women, non-white immigrants or people with disabilities so they shouldn't need one for gay people."
Ad. Article continues below.
He drew a parallel with the recent Brexit vote in the UK, saying that was an unnecessary national poll and the result shattered expectations.
Australia's parliaments weren't working well at the moment but instead of putting tricky issues out to a plebiscite we should be strengthening parliament and making sure it did its job.
The public weren't asked when politicians moved to give equality in law to Aboriginal people, to end the White Australia policy, to advance women's equality or for disabled people.
"Why are we now picking out the LGBT, the gay community?" Mr Kirby asked. "It's simply an instance of hate and dislike, hostility to a small minority in our population, it's un-Australian."
"Another broken promise by Malcolm Turnbull," Labor immigration spokesman Shayne Neumann said, repeating the opposition's warning that the campaign leading up to the plebiscite will be divisive and hurtful.
Ad. Article continues below.
Greens leader Richard Di Natale said he was unsurprised by the "delay tactic", calling the plebiscite a "pointless" sham that would be costly, divisive and ignored by some Coalition MPs anyway.
"Delays are the entire point of the Liberals' plebiscite ploy. They don't want to end discrimination in the law, they want to push it off to the never-never," Senator Di Natale said.
Same-sex marriage – and the details of how the debate should be resolved – remain a divisive proposition inside the Coalition.
Labor has said the move represents a broken promise from the Prime Minister and reiterating the call for a free vote among MPs to decide the matter this year.
Public support for same-sex marriage is consistently strong. A Fairfax-Ipsos poll last year showed 68 per cent in favour and 25 per cent opposed.
So let's talk: Do you think there will be more broken promises from the Turnbull government? Do you think that the plebiscite on same sex marriage should be avoided completely and left to the parliament to decide?