Let's talk: Is the Lord's Prayer 'insulting'?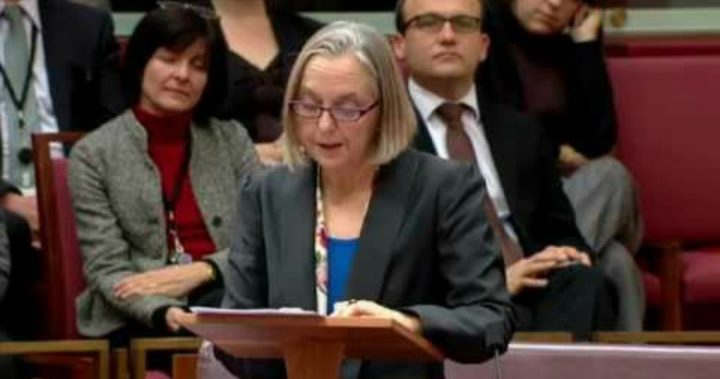 On ABC's Insiders, New South Wales Greens Senator Lee Rhiannon called for the Lord's Prayer to be removed from parliamentary proceedings.
At present, each session of parliament is opened with a recitation of the Lord's Prayer.
Rhiannon previously called for this practice to be abolished in 2003, though she says "conservative crossbenchers voted it down".
Rhiannon would prefer "a very simple statement" that gives parliamentarians time to reflect on their responsibilities to their constituents. She plans to bring up her views when federal parliament resumes later this year.
Interviewer Barrie Cassidy pointed to recent Census data as a reason to follow through with the change: results show 30 per cent of Australians registered as not having any religious affiliation.
Ad. Article continues below.
"It's actually insulting the way parliament is opened," Rhiannon says.
"Considering there's many people who aren't religious, there's many people of different faiths, it is time we started having an institution that is relevant to the 21st Century."
According to Rhiannon, the controversy surrounding the inclusion of the Lord's Prayer has been raging since the beginning of New South Wales parliament in 1856.  
"The debate has been around a long time," Rhiannon says. "It is just time we won it."
Rhiannon has recently been barred from party room discussions due to her conflicting views on the Gonski 2.0 plan.
Ad. Article continues below.
During her appearance on Insiders, she spoke out against her suspension, which allegedly came about as a result of Rhiannon assisting local groups to produce leaflets and campaign against certain parts of the Gonski deal.  
"I never like people to be upset with what I undertake but I didn't do anything wrong," Rhiannon says.
"It's something that the Greens were founded on – that we're for far-reaching social change and that is driven by people, and that's why we need to get this right."
You can view the entire segment in the video below.
What do you think of Lee Rhiannon's suggestion? Is the Lord's Prayer outdated in this situation?