Let's Talk: Is Qantas CEO Alan Joyce right about the plebiscite?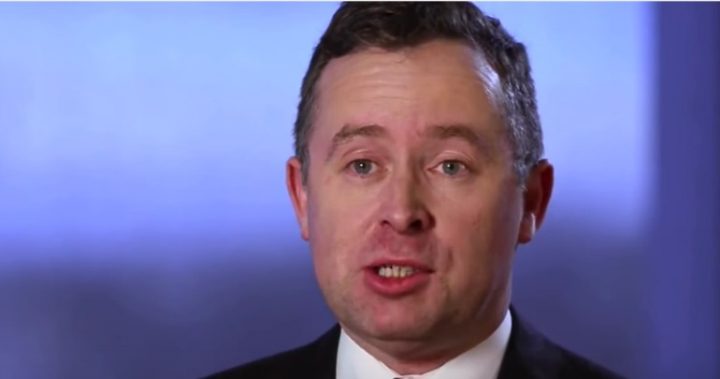 No doubt you, like everyone else in Australia, has a view on the Turnbull Government's proposed plebiscite on same-sex marriage.
No doubt you've heard many people's views on the issue.
Now, one of Australia's highest profile businessmen has shared his view on the plebiscite.
Qantas CEO Alan Joyce, who is openly gay, has penned an opinion piece for the Qantas news website.
Mr Joyce wrote that in polite society we like to think the attitudes that gay people don't belong is a relic.
Ad. Article continues below.
"That's there's no need to feel this way because modern Australia isn't like that," he said.
"Of course they belong. And it's true – we're certainly a lot more accepting than we were 20 years ago. We should celebrate that."
He shared his personal experiences, highlighting how most gay people will tell you that "get in an argument with the wrong person and it's not long before they reach for an anti-gay slur".
You might be wondering where Mr Joyce stands on the plebiscite?
Well, he opposes it.
Ad. Article continues below.
He said a lot of people oppose the plebiscite because "they know when the debate starts, the slurs won't be far behind".
"We've already had marriage equality advocates compared by conservative commentators to the Nazis and ISIS because all three are apparently 'totalitarian' in their approach," he wrote.
"That's an extremely hurtful comparison when you consider the murderous behaviour of these groups towards homosexuals."
"And then there are the brochures that talk about children of same-sex couples being more likely to suffer from abuse and neglect. Really?"
So what if you don't agree with same-sex marriage?
Ad. Article continues below.
Well, Mr Joyce said he believes many people who disagree with same-sex marriage are capable of being civil in the debate.
But he believes some are not.
"The damage they can do to the tolerant and diverse society we're proud to have built is enormous," he wrote.
"So is the damage they can do to individuals who already feel like they don't belong.
"To put that in perspective, lesbian and gay Australians are twice as likely to have a high level of psychological distress as their heterosexual peers."
Ad. Article continues below.
No doubt you've read and heard some of the comments made by opponents of same-sex marriage about the need for the plebiscite, how it's insulting to imply Australians can't be mature and respectful when debating the issue.
Mr Joyce has responded to their claims.
"We've been debating gay rights in this country for a long time," he said.
"And we think we've argued the case for equal rights – which is what this boils down to – pretty comprehensively."
If you think the decision on same-sex marriage is one that should be made by politicians, then you're not alone.
Ad. Article continues below.
Mr Joyce said he believes it's not unreasonable for Australians to expect politicians to make the decision.
"That's how we make almost all major decisions in this country, and the shift in opinion polls away from a plebiscite suggests most of the electorate thinks so too," he said.
"With all the airtime devoted to the plebiscite debate recently, I'm not surprised to hear people say they're growing tired of it.
"They want our elected officials to make a human rights decision on merit, not based on political overlays.
"For the sake of all those who have told me their stories, let's hope good leadership prevails."
What do you think? Do you agree with Alan Joyce? Or do you think the plebiscite won't be as harmful as opponents claim it will be?