Let's talk: Is Malcolm Turnbull the new Tony Abbott?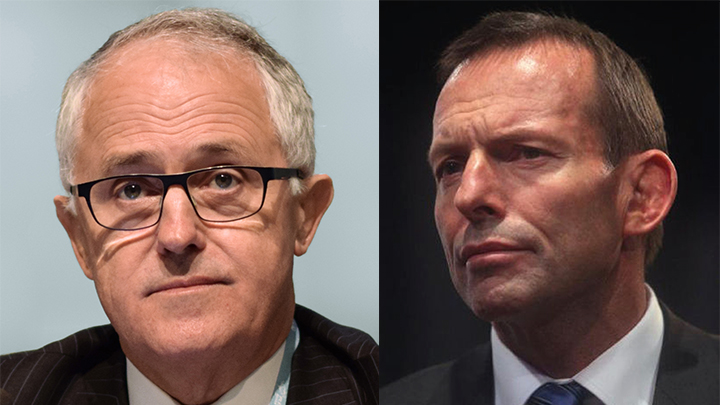 It has been revealed that Kevin Rudd's UN dreams were dashed solely by Prime Minister Malcolm Turnbull, since Cabinet was 11-10 in favour of his bid for the UN top job.
The sources said Nationals Leader and Deputy Prime Minister Barnaby Joyce said he would support whatever decision Mr Turnbull supported. This is when the PM aborted the cabinet discussion and said he would make a "captain's call" instead, and made a decision in line with the right wing of the Liberal Party.
He eventually rebuffed Mr Rudd's quest to compete for the prestigious international position, telling him he lacked the "interpersonal skills" to run for the job.
"Does the Government believe, do we believe, do I as Prime Minister believe that Mr Rudd is well suited for that role? My considered judgement is that he is not," Mr Turnbull said.
"Now not everyone is well suited for every role. This is no disparagement of Mr Rudd. He is a former Prime Minister of Australia. But my judgement is that he is not well suited for this particular role."
Ad. Article continues below.
This controversial decision is reminiscent of Tony Abbott's "captain's calls" during his tenure as prime minister, particularly the ones on Prince Philip's knighthood and super. Funnily enough, back when he first became Prime Minister, Mr Turnbull declared he was no longer going to allow such "Captain's Picks" to happen.
Mr Turnbull has let personal feelings come in the way of acting as an impartial leader, as Fairfax Media reports that the night before the cabinet discussion, Mr Turnbull told his ministers he did not want to have to stare down the barrel of a camera and say Mr Rudd was a fit and proper person for the job.
Mr Rudd has leaked three letters he sent to Mr Turnbull in which he claims the Liberal leader expressly supported his bid.  Mr Turnbull denies this and says the act of leaking private correspondence speaks to the former Labor leader's character.
So let's talk: Do you think this "captain's call" will have as negative an effect on Malcolm Turnbull's leadership as it had on Tony Abbott's? Should he have listened to the majority instead of letting his personal feelings come in the way?