Let's talk: Is letting your kids play in the street 'un-Australian'?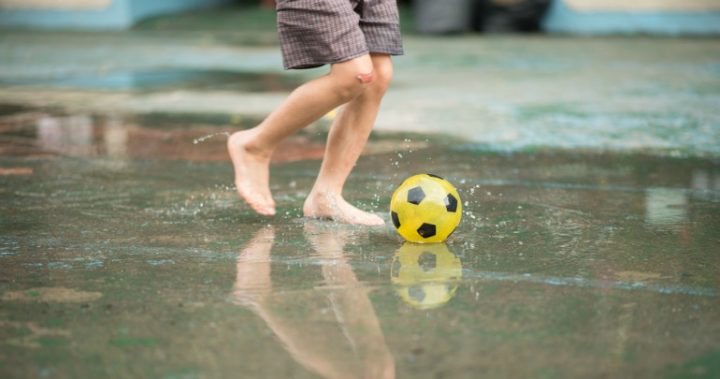 Letting children play in the streets is 'un-Australian', according to an unusual letter sent to residents of a Sydney street.
A resident of the street in Sydney's upmarket Kingsford has written to neighbours to ask them to take their children to a park rather than allowing them to play in the street, Yahoo!7 reported.
"We all bought [sic] up kids but not in the way you [sic] doing it, it is not the Australian way, it was always wrong in the past, it is wrong, illegal and dangerous now, and if you like your kinds [sic] and their friends to play and enjoy their car and all other different toys take them to a park, there are plenty around us," the letter says.
The letter also accuses neighbours of "blocking a parking space, you blocking the Street, you obstructing traffic, you parking a trailer on public land and you behaving like the owner of the Street".
"We can't live [sic] our front door open because of the noise from the small car, screaming and yelling any time of the day in front of our houses," the letter goes on, noting that the neighbourhood was made up of people of different ages and different needs.
Ad. Article continues below.
One resident of the street, who declined to be named, told Channel 7 that they couldn't think of "anything more Australian than kids enjoying open spaces close to their homes". The resident suggested the letter-writer should try to get to know their neighbours instead of writing anonymous complaint letters.
They may have a point, but complaints about noisy children are common online, and there's a fine line between the normal sound of children playing and what would be considered by most people to be excessive screaming and shouting, particularly if it starts very early in the morning or goes on until late at night.
Last year another Sydney resident was threatened with legal action unless she stopped her toddler from making making "excessive noise", which neighbours had complained was made up of "shouting and screaming". The mother, Janin Mayer, argued, however, that her 19-month-old son was behaving no differently to most toddlers.
"We're not partying, we're not outside in the common area," she told news.com.au at the time. "He's a toddler, that's what toddlers do."
One couple in the UK came up with an innovative solution to the same problem in 2015, but ended up in hot water themselves.
Ad. Article continues below.
Michael and Kathryn Mitchell installed a 'child repellant' device, which emits sound at a level at a level most adults can't hear but is uncomfortable to the ears of people aged under 25, outside their home in Ipswich, Suffolk, after becoming frustrated over what the Mitchells' claimed was the excessive noise caused by their neighbour's children playing in an adjoining back garden.
"It's delightful to hear children playing but screaming is different," Mrs Mitchell told The Telegraph.  "This is another level and it can go on for up to an hour."
The children's mother, Beth Chappel, did not agree, and complained to the local council, earning the Mitchells a rebuke from the council, who said that the couple could be fined if they continued to use the device.
Who do you think is right in the tricky Sydney letter case?