Let's Talk: Is Joanna Lumley right about wolf-whistling?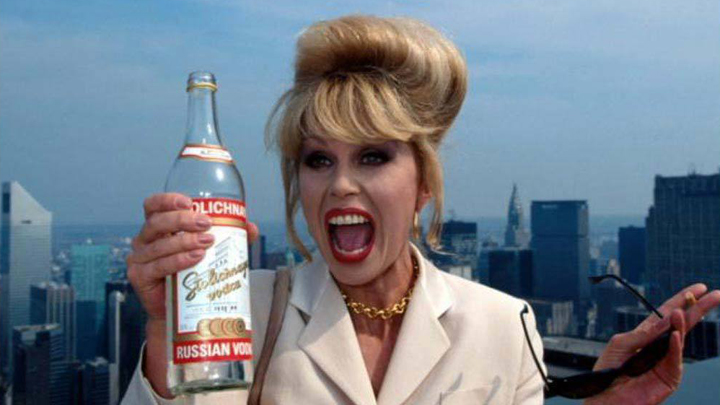 You might remember Joanna Lumley as the hilarious Patsy in the show Absolutely Fabulous?
Well, she's making headlines at the moment – but not for her acting skills.
Joanna has been slammed for comments she made in an interview with the Daily Mail.
You might be wondering what she could have possibly said to be criticised.
Well, the Ab Fab star defended men wolf-whistling  at women.
Ad. Article continues below.
"How can wolf whistling be offensive to women? It's a compliment," she said.
"They're saying 'Cor you look all right, darlin.' What's wrong with that?"
The 70-year-old spoke about her days as a young model in the 60s and said people were "tougher" back then.
"You knew someone would whistle in the street and you weren't insulted," she said.
She also recounted how photographers back then would say rude things to her such as "you look fat as a pig".
Ad. Article continues below.
"It was good-natured banter, you kind of got on with it, it didn't upset you," Joanna said.
"We have become more sensitive flowers nowadays, people are very offended by everything."
So, what are people saying to criticise Joanna?
There's been a range of comments from people on social media in response.
"Joanna Lumley has clearly never been whistled at whilst by herself at night by a group of men because it doesn't seem like a compliment then," wrote Twitter user gmountjoy1.
Ad. Article continues below.
"Wolf-whistling is a compliment, says Joanna Lumley. Yes, but some of us don't need that reassurance from random men." Julia Hartley-Brewer wrote on Twitter.
It's not the first time Joanna Lumley has been slammed for something she's said.
In 2013, the actress was criticised for telling women to "dress properly" to avoid being sexually assaulted.
This isn't the first time Lumley has found herself in hot water for making some controversial comments about women.
"Don't be sick in the gutter at midnight in a silly dress with no money to get a taxi home, because somebody will take advantage of you, either they'll rape you, or they'll knock you on the head or they'll rob you," she said.
What do you think? Is wolf-whistling a compliment? Or is Joanna Lumley wrong?