Let's Talk: Is it time for indigenous people to be recognised in the Australian Constitution?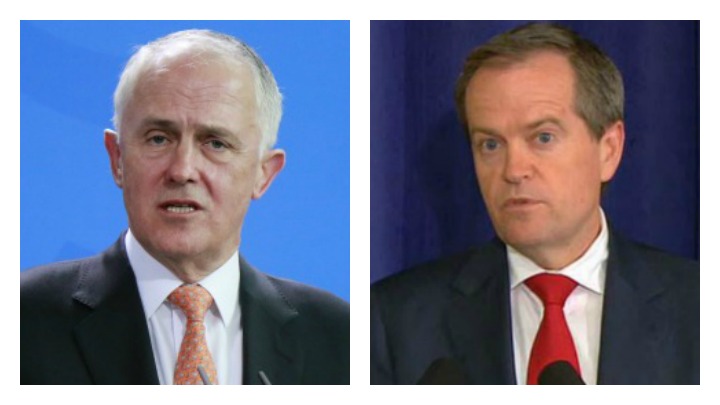 Prime minister Malcolm Turnbull and Opposition leader Bill Shorten are meeting in Sydney today, Thursday August 4, to discuss a referendum to recognise indigenous people in the Australian Constitution.
While the PM acknowledges the Government is dedicated to changing the Constitution, he also says success will only be possible if there is bipartisan agreement and if the wording of the change is not controversial.
"We have to be satisfied that the language meets the purpose and of course is capable of winning support in the referendum… but we are committed to doing it," Turnbull told reporters in Canberra on August 3.
Shorten says a treaty with indigenous people is also necessary, but there are concerns this might harm the successful implementation of Constitutional recognition.
The Australian's Paul Kelly has called for "leadership, honesty and compromise", and Aboriginal Liberal MP Ken Wyatt told The Australian Constitutional recognition is at risk.
Ad. Article continues below.
Liberal senator James Paterson told Sky News on Wednesday that he was yet to be convinced Constitutional change was appropriate.
"There is no place for race in our Constitution," he says. "There should be no negative references to race, there should be no positive references to race. [The Constitution} is the rule book of Australia. I think there is a role for symbolism in public life but I'm yet to be convinced the Constitution is the place for that.
According to the Recognise campaign, now is the time to honour Aboriginal and Torres Strait Islander people in the Constitution to ensure Australia's whole story is told and that racial discrimination is dealt with once and for all.
You might recall that in 1967 a referendum was held to ensure Aboriginal and Torres Strait Islander people were counted equally as citizens, with more than 90 per cent of voting Australians saying 'yes' to deleting two racially discriminatory references in the Constitution.
The Government acknowledged Aboriginal and Torres Strait Islander people as the "oldest continuing cultures in human history" during the National Apology to the Stolen Generations, yet Australian Human Rights Commission highlights the country's founding document does not mention the indigenous people and therefore Australia's story is incomplete.
The AHRC says by recognising Aboriginal and Torres Strait Islander people in the preamble of the Constitution and ensuring it does not discriminate against anyone will not give some Australians more rights than others, but should build stronger relationships of trust and respect between all cultures.
What do you think of Constitutional reform on this issue? What do you think are the advantages or disadvantages?